Why World Vision is in Lebanon
---
Lebanon is currently hosting more than 1.2 million Syrians who have fled their homes, half of whom are children. Around 20 percent of people in the country are refugees. In 2015, World Vision's Syria Crisis Response reached approximately 1.1 million people, including more than 374,000 in Lebanon who were assisted with food and cash; education and child protection services; household and personal items; and access to improved water, sanitation, and hygiene. Shortages of food, clothing, and medicine, coupled with little or no family income, are forcing young Syrian girls into early marriage and causing other children to beg in the streets. Lebanese children also are vulnerable to the effects of poverty, including violence, trafficking, and abuse. Children are dropping out of school to work. Many have no hope for a secure future. We are working with communities to promote child rights and to keep children safe, while improving job opportunities for parents so they can better meet the needs of their children.
We never give up on people
World Vision child sponsorship looks at all the things that prevent children from surviving and thriving in their community, and then works with that community to bring all the pieces of the puzzle together to build a better life for all children. For sponsors, it's a personal way to show God's love to a child in need in a life-changing way.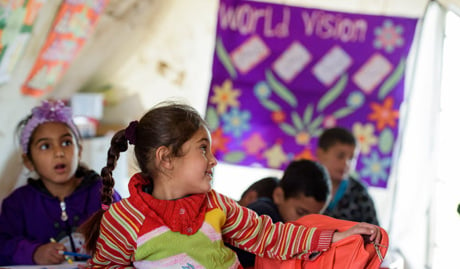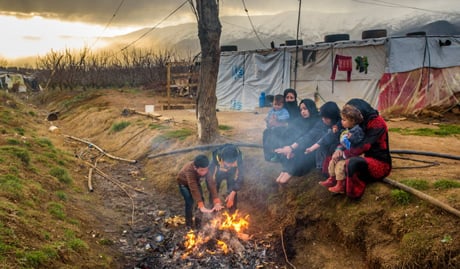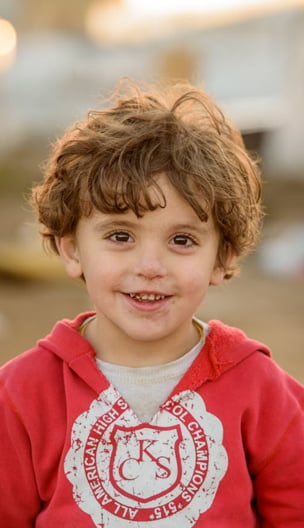 Progress in Lebanon
Thanks to the generous support of donors, we're making great progress toward the well-being of children and their families.
Child Protection and Care
Boys and girls are safe and valued, well cared for by their families, and participating in their communities as agents of transformation.
We trained teachers in life skills courses so they could teach students about character development, drug abuse, bullying prevention, and positive communication across ethnic and religious barriers.
To educate children on their rights and responsibilities we provided them with educational games that help them learn to recognize, identify, and address child protection situations.
Healthy Children and Families
Children and families are well nourished, protected from infection and disease, and have access to essential health services.
To improve children's health and lower the incidence of preventable illnesses, we worked with mother's groups and teachers to educate children on proper nutrition, handwashing, and personal hygiene.
We partnered with local organizations and teachers to educate children with age-appropriate material regarding reproductive health and substance abuse. By increasing children's and adolescents' knowledge in these areas, they will be able to make well-informed decisions.
Education for Better Lives
Children have opportunities to learn and to develop their talents, young people are equipped for the future, and families and communities support children's education.
We worked to expand learning opportunities for youth by providing computer and English language classes. We also trained teachers in career counseling, so they can advise graduating students about their vocational and educational options.
To improve the quality of education, we worked with principals to address high-priority needs for their schools, and trained teachers to identify children with learning disabilities and create individualized plans for them.
Love of God and Neighbors
Children and families are growing spiritually, local churches are strengthened to demonstrate Christ's love in practical ways, and people are living at peace with their neighbors.
Following Christ's example, we worked alongside children and families to change lives, promote peace and understanding, and demonstrate God's unconditional love.
Prayer Requests from Lebanon
World Vision's staff in Lebanon are asking us to join them in prayer for the following:
Refugees in Lebanon whose family lives have been disrupted by war and displacement.

Clean water supplies to boost children's health.
News from Lebanon
From the Field
Try this recipe for man'oushe, a traditional Lebanese breakfast flatbread often topped with spices, cheese, or yogurt.
Change Makers
Hope shines a light in the darkness. It's infectious, even healing. But what is there to be hopeful for? Let's look at the year ahead with 18 reasons to have hope in 2018 — and how to pray them into reality.
From the Field

World Vision's photographers traveled around the world this year to tell stories of heartache and of hope. Here are our favorite photos from 2017.

Enjoyed learning about Lebanon?
Now discover another country:

<!-DTM is turned off-->