Why World Vision is in Sierra Leone
---
Over the last two years, the Ebola virus killed nearly 4,000 people in Sierra Leone and more than 11,000 in West Africa overall. Though Sierra Leone was declared Ebola-free in November 2015, the struggle to contain the virus continues. World Vision was one of the first responders, distributing equipment to protect medical personnel. We trained healthcare workers in Ebola prevention, held campaigns to reduce fear and stigma, and supported more than 400 mothers' clubs to safeguard orphaned and vulnerable children. We also trained and equipped 800 burial team workers, who conducted more than 33,000 safe, dignified burials. Schools were closed for nine months during the crisis. We assisted the Ministry of Education in launching a radio teaching program with support from World Vision and other partners, reaching 1.5 million children. And we distributed 30,000 solar-powered radios to kids who couldn't afford radios or didn't have electricity or batteries. Now that schools have reopened, the radios continue to be a blessing for children because they are equipped with lanterns that enable kids to study after dark.
We never give up on people
World Vision child sponsorship looks at all the things that prevent children from surviving and thriving in their community, and then works with that community to bring all the pieces of the puzzle together to build a better life for all children. For sponsors, it's a personal way to show God's love to a child in need in a life-changing way.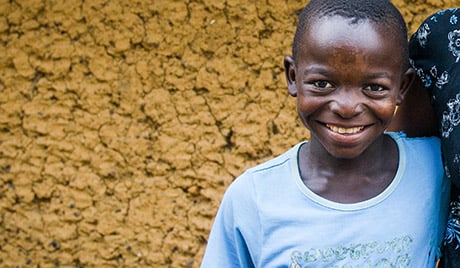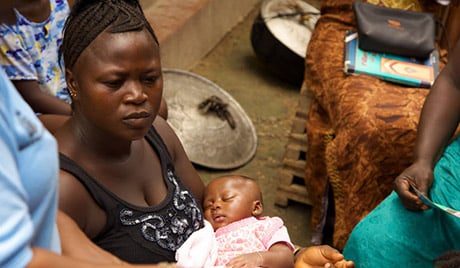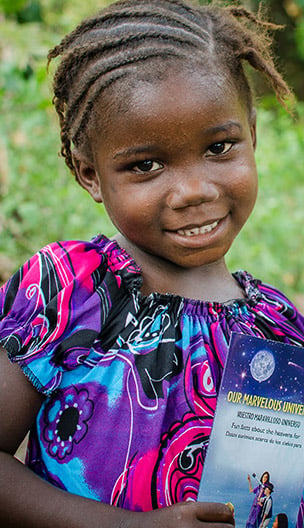 Progress in Sierra Leone
Thanks to the generous support of donors, we're making great progress toward the well-being of children and their families.
Child Protection and Care
Boys and girls are safe and valued, well cared for by their families, and participating in their communities as agents of transformation.
To empower children to become agents of change in their communities, we supported kids' clubs where students were trained on child protection and learned to advocate for their rights with local leaders.
We offered workshops for community leaders on child protection so they can better monitor issues that are impacting children's lives and well-being, such as abuse and neglect.
Healthy Children and Families
Children and families are well nourished, protected from infection and disease, and have access to essential health services.
To improve the health of boys and girls in Sierra Leone, we sent healthcare workers to teach mothers about childhood nutrition and disease prevention. We also provided insecticide-treated mosquito nets and medicine to help the community combat malaria for kids and adults.
To ensure that children and their caregivers have easier access to health services, we built new local clinics and rehabilitated others that were in ill repair.
Education for Better Lives
Children have opportunities to learn and to develop their talents, young people are equipped for the future, and families and communities support children's education.
To improve schools, we trained school management committees to build better infrastructures, monitor the quality of teaching, and increase parents' participation in their children's education.
To improve the quality of education for children, we supported school teachers by providing them with online courses on teaching skills and methods they could complete in their rural locations.
Love of God and Neighbors
Children and families are growing spiritually, local churches are strengthened to demonstrate Christ's love in practical ways, and people are living at peace with their neighbors.
Our local staff served children and families as a demonstration of God's unconditional love, seeking always to be faithful ambassadors of Jesus.
Prayer Requests from Sierra Leone
World Vision's staff in Sierra Leone are asking us to join them in prayer for the following:
Mothers and fathers to use the mosquito nets we provided to prevent malaria for their children and themselves.

Schools working to prevent future epidemics by becoming equipped with handwashing facilities and teaching kids about personal hygiene.
News from Sierra Leone
Prayers
Pray for West Africa: Pray for political and economic stability, maternal and child health, and sponsored children.
From the Field
Hurricane Harvey and flooding around the world is captured in 12 stunning photographs by World Vision photographers as we respond to these natural disasters.
Change Makers

Why are Christian charities and other faith-based humanitarian organizations crucial to helping to end extreme poverty by 2030? Learn why faith makes our work more effective.

Enjoyed learning about Sierra Leone?
Now discover another country:

<!-DTM is turned off-->