Why World Vision is in India
---
Torrential rain caused severe flooding across India in 2015, killing hundreds and forcing more than a million people to seek refuge in relief camps. We responded by distributing food, hygiene materials, clean water, clothing, and other essentials, as well as setting up Child-Friendly Spaces where kids learned about hygiene and participated in fun activities to help them cope with the crisis. Around a third of India's people suffer in extreme poverty, putting children at great risk of exploitation. Many drop out of school to work, marry early, or become ensnared by traffickers. We helped communities set up Child Protection Units—teams of concerned citizens, trained in child rights and protection, who advocate for vulnerable kids and help them stay in school. They also work to prevent trafficking, coordinate with local authorities to help find missing children, and assist children who have been abused. With our help, parents and caregivers are starting businesses and joining savings groups so they can increase their incomes and better provide for their children's health and education needs.
We never give up on people
World Vision child sponsorship looks at all the things that prevent children from surviving and thriving in their community, and then works with that community to bring all the pieces of the puzzle together to build a better life for all children. For sponsors, it's a personal way to show God's love to a child in need in a life-changing way.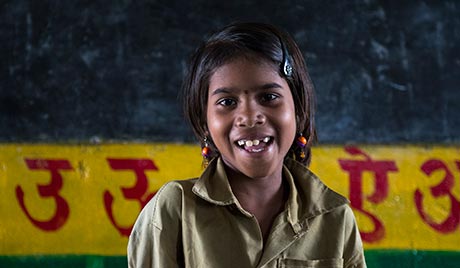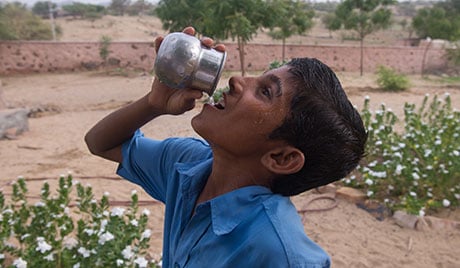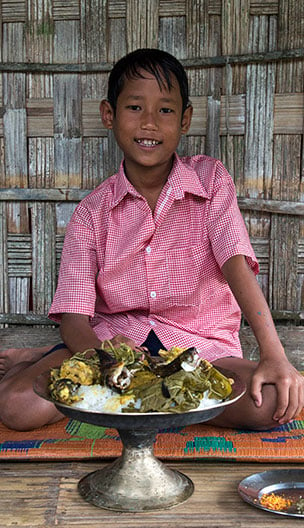 Progress in India
Thanks to the generous support of donors, we're making great progress toward the well-being of children and their families.
Child Protection and Care
Boys and girls are safe and valued, well cared for by their families, and participating in their communities as agents of transformation.
To ensure that children are protected and participating, we supported children's clubs where children and youth learn how to become peace builders and change agents in their communities.
We implemented the Life Skills for Transformational Development program in order to help promote child protection and well-being. Thousands of children and youth had the opportunity to learn moral values and practiced using their skills and talents to help their communities.
We held awareness campaigns in communities for parents on the rights of the child and how adults can be involved in improving child protection and well-being in their communities.
Healthy Children and Families
Children and families are well nourished, protected from infection and disease, and have access to essential health services.
To improve community hygiene and sanitation, we held awareness sessions on handwashing, advocated for villages to become Open Defecation Free (ODF), and advocated for better public health services. ODF villages build and utilize latrines to improve sanitation for all.
To combat malnutrition, we worked with government agencies to increase the use of health facilities among children, adolescents, and mothers, held awareness campaigns on the importance of nutrition, and supported health centers with essential vitamins and supplements.
Education for Better Lives
Children have opportunities to learn and to develop their talents, young people are equipped for the future, and families and communities support children's education.
To ensure that children are educated for life, we helped youth enroll in higher education courses, partnered with village schools to increase space for secondary education, and provided extra tutoring so that students could pass their yearly exams.
We worked with local schools to improve education by providing early childhood education, supplying new classroom materials, and enrolling struggling students in tutoring courses.
Love of God and Neighbors
Children and families are growing spiritually, local churches are strengthened to demonstrate Christ's love in practical ways, and people are living at peace with their neighbors.
Following Christ's example, we worked alongside children and families to change lives, promote peace and understanding, and demonstrate God's unconditional love.
Prayer Requests from India
World Vision's staff in India are asking us to join them in prayer for the following:
Our partnerships with government officials and community-based organizations.

Safety and security for World Vision staff as they travel to serve children in need.
News from India
From the Field
A former sponsored child in India now helps other children reach for their potential.
Prayers
Join us in prayer for children everywhere to gain the education, wisdom, and discernment they need to reach the fullness of life God intends for them.
Prayers

Child labor and exploitation, FGM, and human trafficking are among the greatest evils in the world. Pray with us for an end to all harms against children.

Enjoyed learning about India?
Now discover another country:

<!-DTM is turned off-->