Why World Vision is in Kosovo
---
Due to COVID-19 restrictions, sponsors may experience delays in communication from their sponsored child. We are actively working to keep you updated as the situation changes.
Kosovo enjoyed relative political stability in 2018. But centuries-old ethnic conflicts erupted in the Kosovo War of the late 1990s. While the economy has grown steadily since Kosovo declared independence from Serbia in 2008, today many people feel the effects of poverty and high youth unemployment. Years of pollution and natural resource misuse make farming more difficult for the many families who depend on agriculture for their living. Most residents practice Islam, although the country is known for its openness to many religions. Kosovo's people face many challenges. Child labor is a widespread issue that is considered culturally acceptable. Many children are asked to work long hours, and often miss school. There is also an increasing trend of children working on the streets and in markets to help meet their families' financial needs. Violence against children is also common, in families and schools. Thanks to the support of donors, the most vulnerable children in Kosovo are finding hope. In 2018, the government passed an historic child protection law, helping bring national support children's well-being. Families' access to vital healthcare continues to improve. And we're supporting children's education so they can be set up for success in their futures. Youth are seeing their potential to bring change in their communities as their leadership skills are strengthened.
We never give up on people
World Vision child sponsorship looks at all the things that prevent children from surviving and thriving in their community, and then works with that community to bring all the pieces of the puzzle together to build a better life for all children. For sponsors, it's a personal way to show God's love to a child in need in a life-changing way.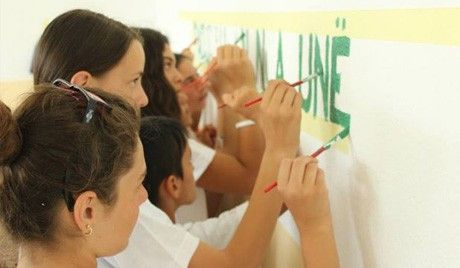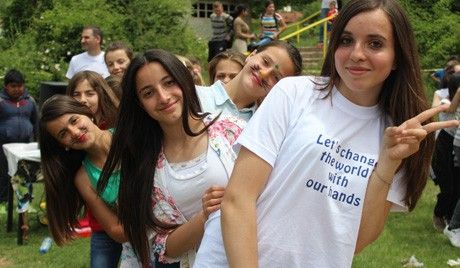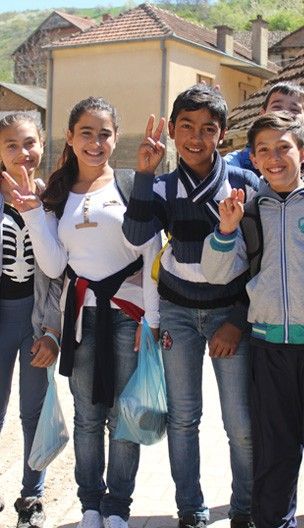 Progress in Kosovo
Thanks to the generous support of donors, we're making great progress toward the well-being of children and their families.
Child Protection and Care
Boys and girls are safe and valued, well cared for by their families, and participating in their communities as agents of transformation.
Through campaigns and advocacy, we'll help make sure hundreds of thousands of children live in homes where they're protected from violence or abuse and have opportunities for growth.
Healthy Children and Families
Children and families are well nourished, protected from infection and disease, and have access to essential health services.
Working together with partners, we'll work to strengthen families' relationships and parenting, so physical violence against children ends.
Education for Better Lives
Children have opportunities to learn and to develop their talents, young people are equipped for the future, and families and communities support children's education.
We'll support schools to develop stronger curriculum and teaching methods that serve kids better, and we'll equip young adults to get vocational training so they can have better job opportunities.
Prayer Requests from Kosovo
World Vision's staff in Kosovo are asking us to join them in prayer for the following:
The economic situation would improve so young adults can find jobs to support themselves.

The well-being of all children in Kosovo, especially the most vulnerable to be protected from harm.
Enjoyed learning about Kosovo?
Now discover another country: