Why World Vision is in Senegal
---
In 2015, around one million Senegalese were impacted by severe drought. World Vision responded with emergency food kits to protect children and families from malnutrition. To improve the food situation long term, we are helping farmers to access quality seeds, equipping them with skills to grow more food, and developing cereal banks for grain storage. In addition to protecting the harvest from damage by fire or pests, cereal banks allow communities to set aside food for the lean season—the time of year when food supplies start to run out but months remain before the next harvest. Children who are hungry have a hard time focusing in school. In Senegal, malnutrition is just one obstacle to children's education. Though enrollment has increased, the quality of education is still a challenge. Around 25 percent of children aren't registered as citizens and don't have birth certificates, which are required for primary school graduation exams. We are working with communities to strengthen the quality of education and helping families gain access to birth registration services.
We never give up on people
World Vision child sponsorship looks at all the things that prevent children from surviving and thriving in their community, and then works with that community to bring all the pieces of the puzzle together to build a better life for all children. For sponsors, it's a personal way to show God's love to a child in need in a life-changing way.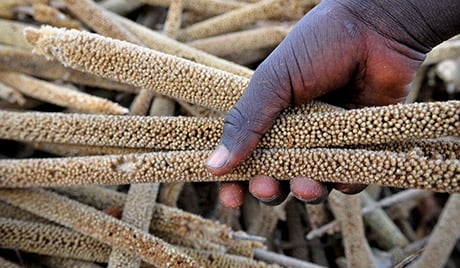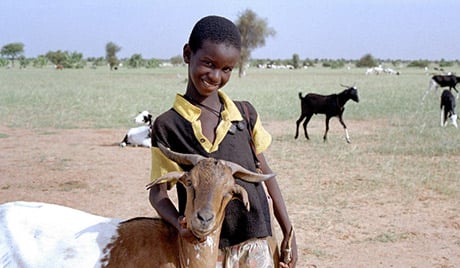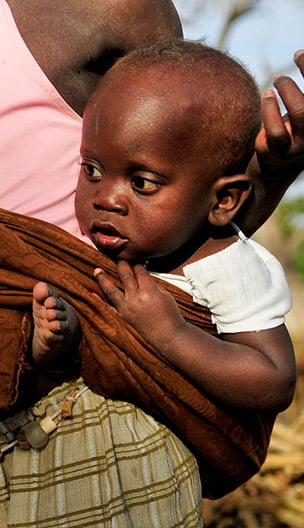 Progress in Senegal
Thanks to the generous support of donors, we're making great progress toward the well-being of children and their families.
Child Protection and Care
Boys and girls are safe and valued, well cared for by their families, and participating in their communities as agents of transformation.
To improve household income, we worked with VisionFund, our affiliate organization, to provide new savings groups that expand access to savings accounts and micro-credit loans so parents can support their children's education and healthcare.
To ensure child protection, we empowered local child protection communities to educate villages on child protection issues, especially the harmful effects of child labor and the importance of birth certificates for access to education, healthcare, and protection.
Healthy Children and Families
Children and families are well nourished, protected from infection and disease, and have access to essential health services.
We focused on promoting the importance of healthcare insurance coverage for families through the government's mutual health insurance initiative.
We provided growth monitoring sessions for children and trained healthcare workers on treating malnutrition. We also carried out campaigns on the importance of exclusive breastfeeding for the first six months and preparing healthy meals for toddlers with nutritious local ingredients.
To improve water access and sanitation, we repaired and maintained borehole wells, offered personal hygiene trainings, and initiated the Community Led Total Sanitation (CLTS) approach. CLTS is used to stop open defecation, increase access to latrines, and teach communities about preventing waterborne illnesses.
Education for Better Lives
Children have opportunities to learn and to develop their talents, young people are equipped for the future, and families and communities support children's education.
To improve the quality of education, we trained school leaders and teachers on curriculum design, school management, standardized testing and evaluation, and teaching methods that improve children's literacy and comprehension.
We supported the Literacy Boost approach through reading assessments, teacher trainings, and reading clubs. Literacy Boost is a program that helps improve children's reading skills and comprehension.
Love of God and Neighbors
Children and families are growing spiritually, local churches are strengthened to demonstrate Christ's love in practical ways, and people are living at peace with their neighbors.
Following Christ's example, we worked alongside children and families to change lives, promote peace and understanding, and demonstrate God's unconditional love.
We trained Sunday school teachers to engage children in exploring and experiencing God's love.
Prayer Requests from Senegal
World Vision's staff in Senegal are asking us to join them in prayer for the following:
Senegalese preschoolers to thrive in school.

Parents to support their children's healthcare and education.
Enjoyed learning about Senegal?
Now discover another country:

<!-DTM is turned off-->