Why World Vision is in Senegal
---
In 2015, around one million Senegalese were impacted by severe drought. World Vision responded with emergency food kits to protect children and families from malnutrition. To improve the food situation long term, we are helping farmers to access quality seeds, equipping them with skills to grow more food, and developing cereal banks for grain storage. In addition to protecting the harvest from damage by fire or pests, cereal banks allow communities to set aside food for the lean season—the time of year when food supplies start to run out but months remain before the next harvest. Children who are hungry have a hard time focusing in school. In Senegal, malnutrition is just one obstacle to children's education. Though enrollment has increased, the quality of education is still a challenge. Around 25 percent of children aren't registered as citizens and don't have birth certificates, which are required for primary school graduation exams. We are working with communities to strengthen the quality of education and helping families gain access to birth registration services.
We never give up on people
World Vision child sponsorship looks at all the things that prevent children from surviving and thriving in their community, and then works with that community to bring all the pieces of the puzzle together to build a better life for all children. For sponsors, it's a personal way to show God's love to a child in need in a life-changing way.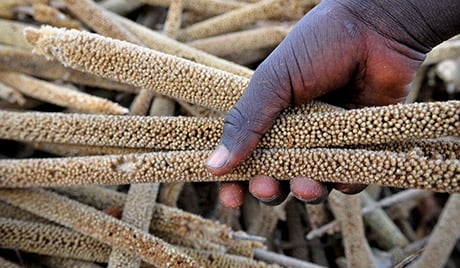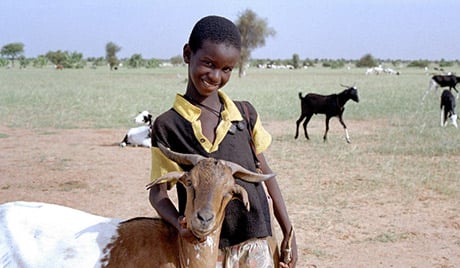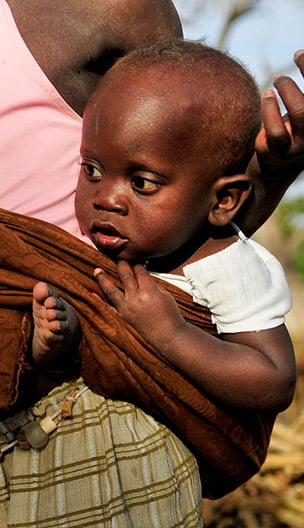 Progress in Senegal
Thanks to the generous support of donors, we're making great progress toward the well-being of children and their families.
Child Protection and Care
Boys and girls are safe and valued, well cared for by their families, and participating in their communities as agents of transformation.
We worked closely with civil registrars and local leaders to help parents obtain birth certificates for their children and raised awareness among parents on the importance of these documents.
Savings and loan groups were created to give women access to basic financial services such as small business loans so they can become more financially stable.
Healthy Children and Families
Children and families are well nourished, protected from infection and disease, and have access to essential health services.
Community nutrition groups were established to help malnourished children gain weight and to mentor mothers in nutrition and health.
Community health volunteers and other health personnel received training on topics such as immunization, monitoring and management of childhood diseases, and maternal healthcare.
Education for Better Lives
Children have opportunities to learn and to develop their talents, young people are equipped for the future, and families and communities support children's education.
To improve the quality of education, we trained teachers in special needs education, student assessment, and how to help struggling students.
We showed teachers, community members, and children how to make books inspired by the local culture. As a result of these workshops, communities produced many new books for children to help them learn to read.
Love of God and Neighbors
Children and families are growing spiritually, local churches are strengthened to demonstrate Christ's love in practical ways, and people are living at peace with their neighbors.
Following Christ's example, we worked alongside children and families to change lives, promote peace and understanding, and demonstrate God's unconditional love.
Prayer Requests from Senegal
World Vision's staff in Senegal are asking us to join them in prayer for the following:
The safety of children as young as 5 who are involved in child labor.

Reliable rainfall and abundant harvests so children will have enough food year-round.
Enjoyed learning about Senegal?
Now discover another country:

<!-DTM is turned off-->