Why World Vision is in Senegal
---
In 2018, Senegal was one of the most stable countries in Africa. This stability has allowed officials to focus on increasing child protection and children's rights in recent years. Though the government is working for change, they face many deeply rooted traditional practices, like child marriage and lack of birth certificate registration. As well, women's rights are few in Senegal, and women are often still viewed as second-class, although they are slowly gaining some privileges. Trafficking and abuse of children, especially girls in schools, are widespread and disproportionately affect people from poor regions. Fortunately, the government is taking action to combat these problems. The country's economy, largely based on agriculture, is steady overall. Not enough rain in a given year often poses a threat to people who depend on growing food for their livelihoods, and 2018's rain was irregular enough that many families were affected. Working together with our donors, well over 7 million children were supported to help them build brighter futures for themselves. By joining with government partners, we empowered communities to advocate at the national level. They drafted a law — expected to pass soon — bringing universal health insurance to Senegalese, which will have a significant impact on vulnerable children living in poverty. Communities were equipped to protect children better and to help put an end to child marriage. Religious leaders, government partners, and communities joined together to help advance a Children's Code, an unprecedented law that will strengthen children's rights throughout the country. When the dry growing season left thousands of families without enough food for the whole year, we helped communities with emergency food assistance. We also equipped communities to build resilience to future disasters through new livelihood activities.
We never give up on people
World Vision child sponsorship looks at all the things that prevent children from surviving and thriving in their community, and then works with that community to bring all the pieces of the puzzle together to build a better life for all children. For sponsors, it's a personal way to show God's love to a child in need in a life-changing way.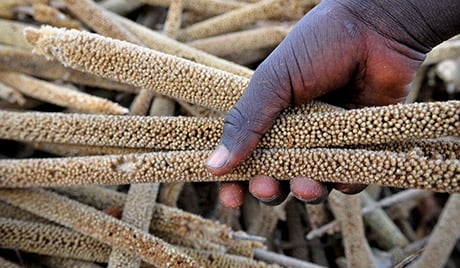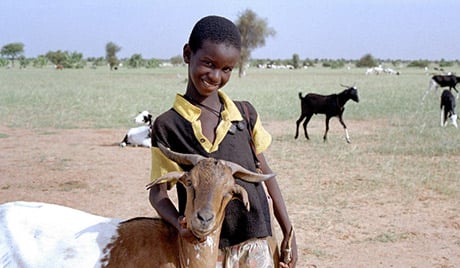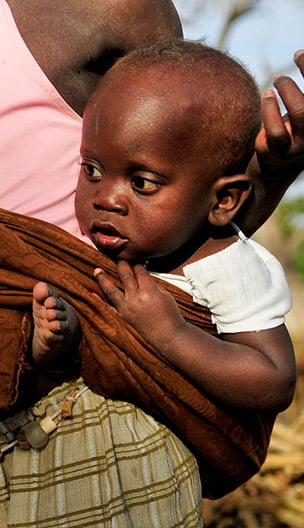 Progress in Senegal
Thanks to the generous support of donors, we're making great progress toward the well-being of children and their families.
Child Protection and Care
Boys and girls are safe and valued, well cared for by their families, and participating in their communities as agents of transformation.
World Vision is supporting parents in Senegal to help them provide the best care possible to their kids. Faith leaders led trainings on positive discipline methods. Also, mothers were trained to increase crop production, which would increase the income they have to support their families.
In Senegal, World Vision led trainings that taught children their rights and how they can advocate for them. Children were also empowered to voice their perspective on issues that impact them in their communities that impact them.
Healthy Children and Families
Children and families are well nourished, protected from infection and disease, and have access to essential health services.
In Senegal, mothers attended trainings on the importance of proper nutrition and preventive healthcare for their children. With this new knowledge, they are better equipped to keep their kids healthy.
More children were able to access healthcare in Senegal. Trained healthcare workers provided more children with check-ups and preventive healthcare, as well as treatment for malnourished children to recover.
Education for Better Lives
Children have opportunities to learn and to develop their talents, young people are equipped for the future, and families and communities support children's education.
Children have access to quality resources that can help them improve their literacy. World Vision established after school reading clubs and gave new books to schools.
Prayer Requests from Senegal
World Vision's staff in Senegal are asking us to join them in prayer for the following:
Peace in Senegal during the election process this year.

God will give the communities we serve a spirit of wisdom to understand how they can grow with our help.
News from Senegal
Prayers

Pray for West Africa: Pray for political and economic stability, maternal and child health, and sponsored children.

Enjoyed learning about Senegal?
Now discover another country:

<!-DTM is turned off-->