Regis and Rosemary: A reminder of Jesus
Being chosen by 9-year-old Rosemary was a reminder of Jesus' love for a man once adopted from an orphanage in India.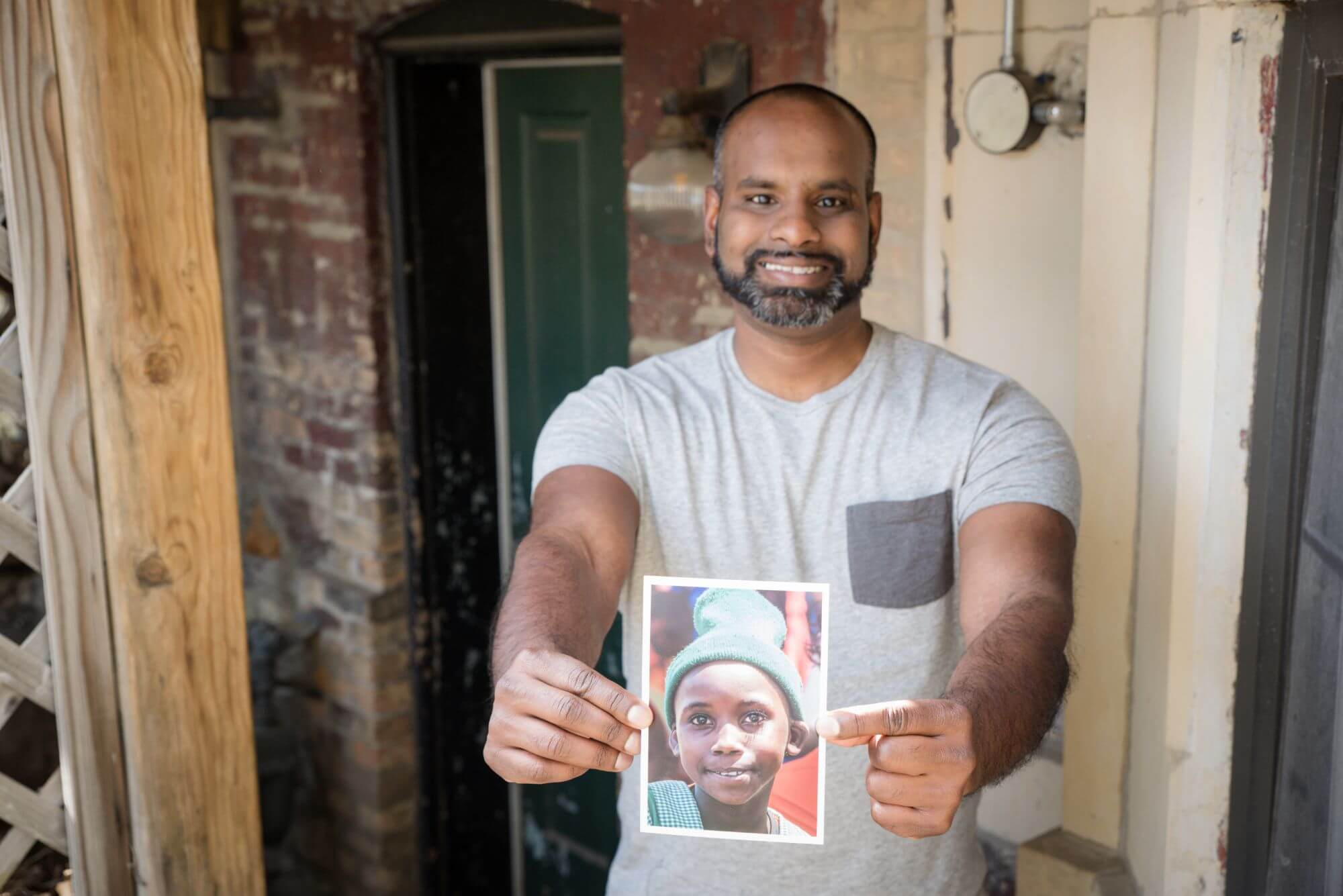 When Regis Storey was a baby in India, he contracted polio, and his parents were faced with a horrible choice. They had too many children and not enough money. So his mother made the gut-wrenching decision to leave him in the hospital. He was placed in an orphanage in Calcutta, called Kolkata today, where he actually has memories of meeting Mother Teresa.
Regis' photo was sent to America. The woman who would become his mom pored through photos of children from the orphanage and chose Regis to be her son.
"Knowing that my mom chose me out of so many other kids, it's such a blessing and feeling that love, that unconditional love," says Regis, who moved to Woodinville, Washington, with her when he was 3.
Knowing that my mom chose me out of so many other kids, it's such a blessing.
He loved summers at his grandparents' dairy farm and their pool. And in spite of culture shock, a learning disability, and the lingering effects of polio, he excelled in school, went to college, and got a master's degree in counseling.
"I thank my mom every day because I would not be here without her," he says. "She raised us on a teacher's salary. She adopted two more kids. So her sacrifice and her love for us is just amazing."
Regis, 35, now works as a mental health therapist in Chicago. He met his wife, Chrissy, 29, through Soul City Church, when she was on staff in the children's ministry and his roommates were volunteers.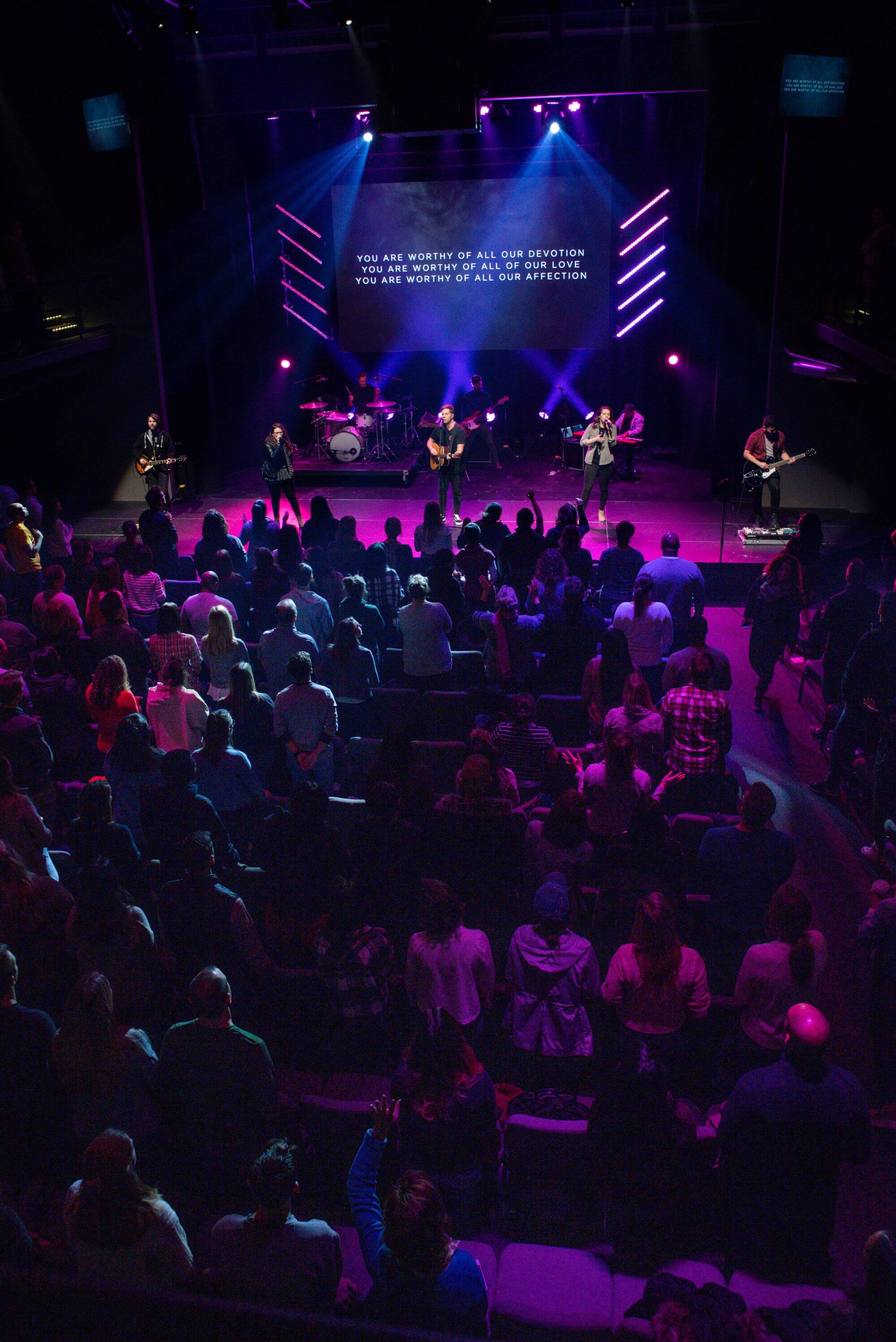 During a church service in late February, one of their pastors invited the congregation to sponsor a child through World Vision — but there was a twist. Instead of congregants searching photos of children and selecting one to sponsor, the way child sponsorship has been done for decades, people would sign up to be chosen by a child in Kenya.
Regis and Chrissy decided together to invite two kids to choose them as sponsors. Their photo was taken and sent to Mwala, Kenya, along with photos of hundreds of other Soul City congregants, to be displayed at a large community event.
The next week, they would find out which kids had chosen them.
A new chance
In Mwala, a rural community of 40,000 people two hours east of Nairobi, the freedom to choose is an unfamiliar luxury. Nearly four out of five families are unable to provide well for their children — children like 9-year-old Rosemary Wausi.
Rosemary, who also goes by Mary, lives with her elderly grandmother and her older brother because her mother is affected by mental illness. Her brother scrapes out a meager living for them by farming.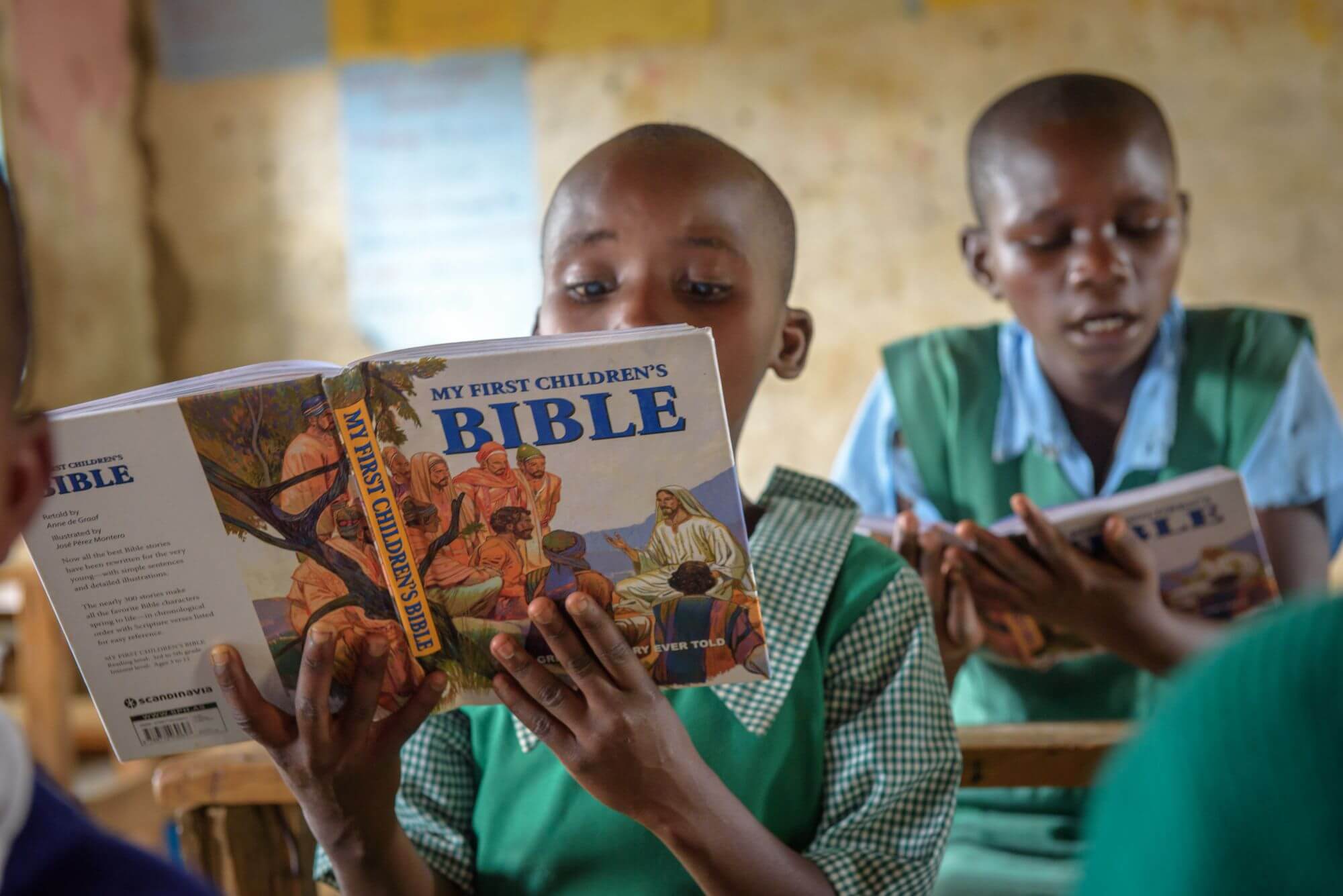 Three times a week Rosemary walks with her friends an hour each way to a dry riverbed, where they dig in the sand to find water. "As I go to fetch water with my friends, we play and talk about homework," she says brightly. The water is not clean and makes them ill. But it's the only option they have.
Even though Rosemary didn't have a sponsor, her options in life have been expanding thanks to World Vision. That's because sponsors' gifts are pooled to support community projects that empower all kids, whether they're sponsored or not. Because of our community-focused solutions, for every child you help, four more children benefit, too.
At school, where Rosemary loves studying math, she has access to clean water and new latrines thanks to World Vision. She also attends Christian education classes that are supported by World Vision. She is becoming a leader in her class and pursuing her dreams. "When I grow up, I want to be a teacher," she says.
At the Mwala community event, photos of potential sponsors were displayed for the children to see. One by one, each child took their turn to examine the faces and choose who they wanted. Rosemary stood in awe of all the photos, then chose Regis to be her sponsor. In a message to Regis she explains that she chose him, "because you look smart."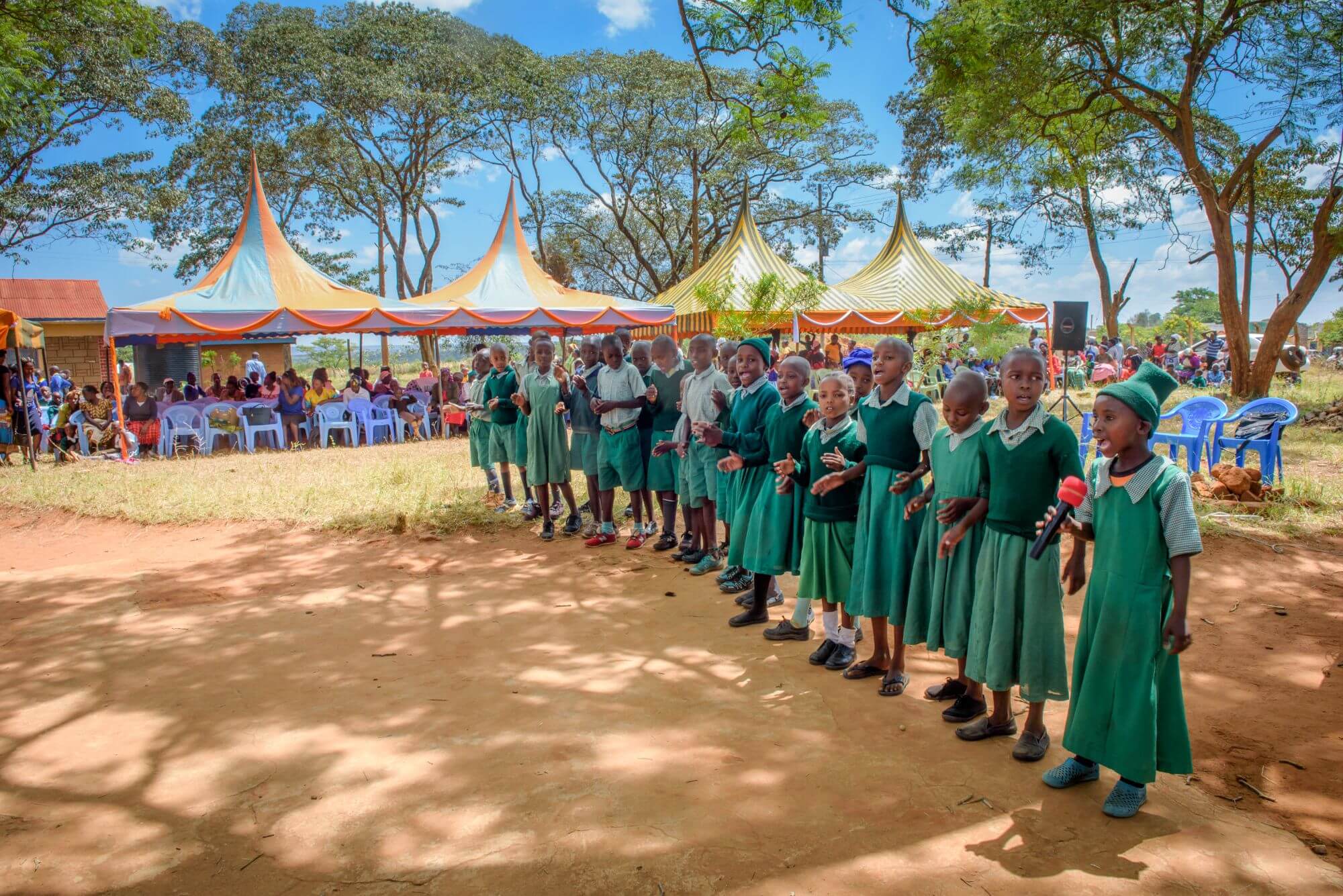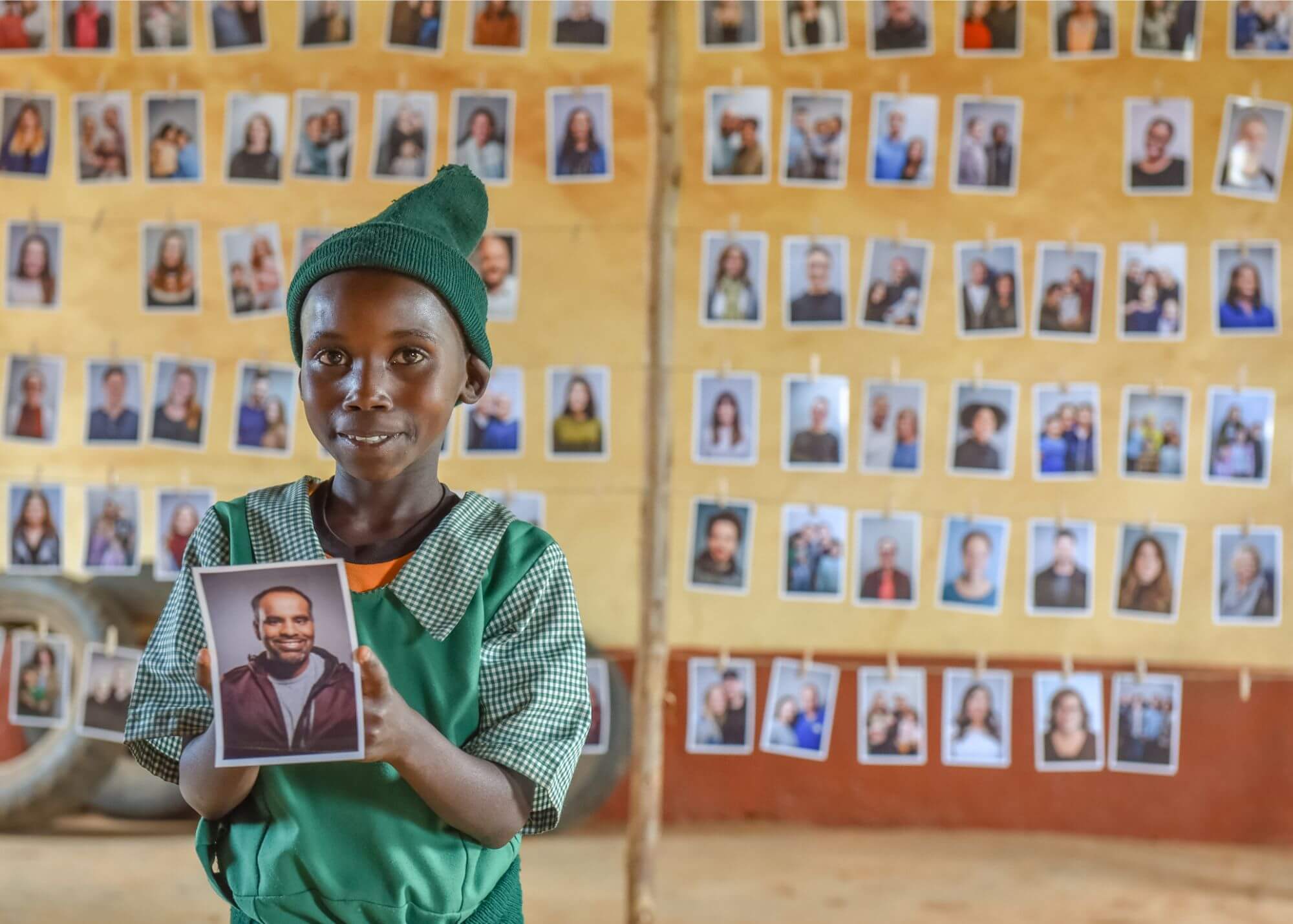 Regis, who rarely cries, let the tears fall as he watched a video of Rosemary choosing him to be her sponsor. He had signed up to sponsor because he wanted to help. But being chosen felt like his gift was reciprocated. "I felt loved, and I know now she feels love as well. So, it's Jesus in action," he says.
Watching Rosemary choose him also stirred up deep emotions and memories of when he'd been chosen by his adoptive mother.
I felt loved, and I know now she feels love as well. So, it's Jesus in action.
"I think I see a glimpse of my mom," he said through tears. "Someone in a different country saw me. Looked at me just by a picture and [said], 'I'll give that person a chance … .' My mom did the exact same thing … . She saw a picture of me and was like, 'That kid with that bright smile, he's worthy to have an awesome life, and I'm going to give him a chance.'"
For Regis, being chosen — both as an orphaned child in India and now as an adult — is a reflection of God's love. "This is a good reminder of Jesus. He does not, he has not forgotten me. He hasn't forsaken me, he continues to love me," he says.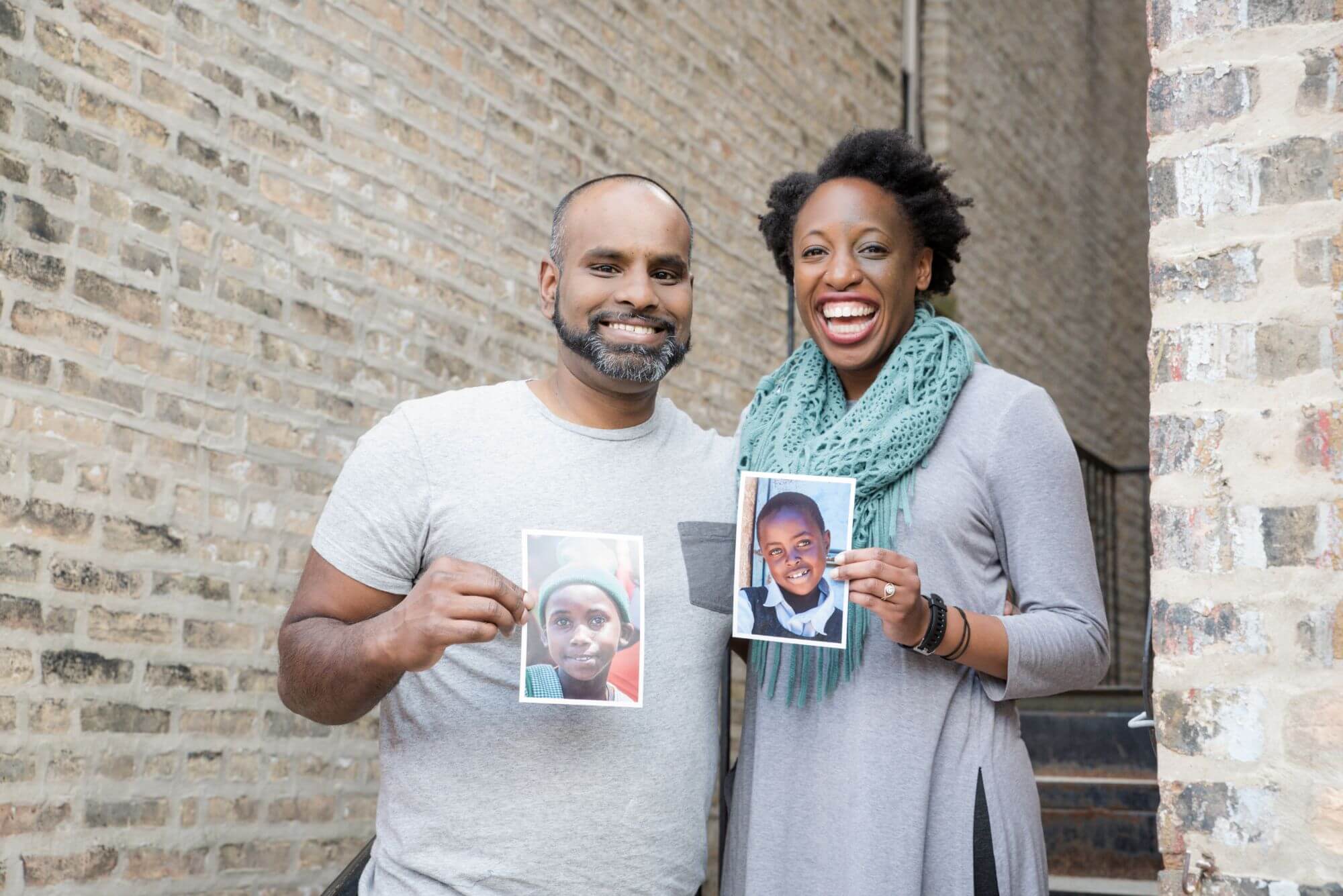 As a therapist, Regis sees the universal need for such a reminder — to know we are loved and chosen. "The identity that people are looking for is to be chosen ... to be accepted and loved," he says. "If you understand Jesus' love and the way an orphan is looking for love, I think that's where we are. We're lost, but Jesus found us."
By Andrea Peer, with reporting by Laki Karavias
Poverty steals choices from kids. It's time to give them back.
Empower a child and their community to take hold of their future.
Be Chosen