Shanda and Junior: A desire to help
A boy and his sponsor share the experience of childhood poverty — and a desire to help others.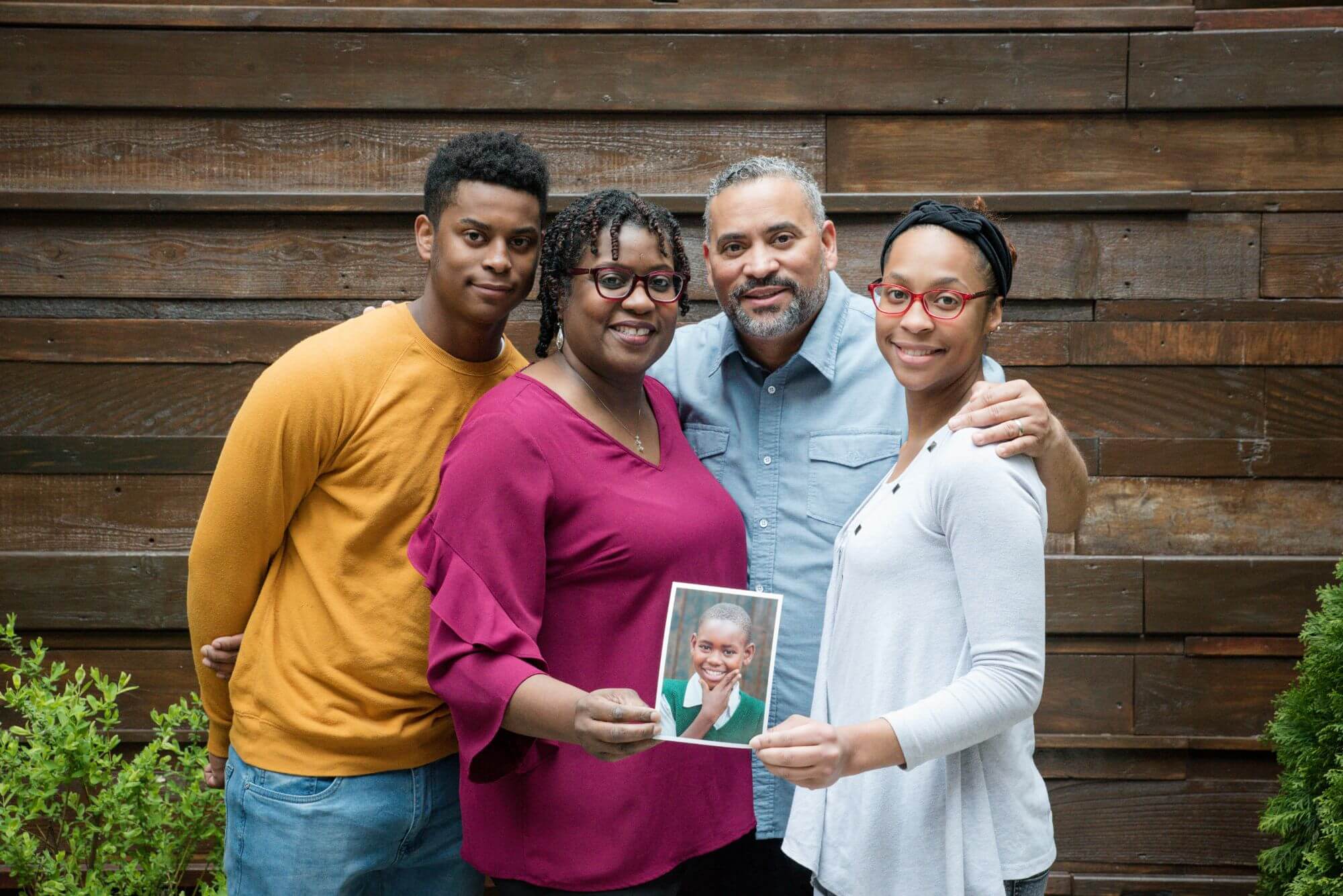 "If you looked at my life, I should've been what people call a statistic," says Shanda Rivera, 48, who was the seventh child of nine growing up with a young single mother. "We were raised in deep poverty… . Everybody would have written me off."
Though money was tight, Shanda's family would sometimes share their meager meals of beef neck bones and white rice with their neighbors in the Chicago projects where they lived. "It was dangerous, it was smelly, it was dirty, but it was community," she recalls.
Education was established as a family value. Her mom had dropped out of school in eighth grade but beat the odds, returning to school when her kids were young and eventually earning two master's degrees. She brought books into their home. "At age 11, I'm reading Richard Wright," recalls Shanda, referring to the American novelist and racial justice advocate.
Shanda says she was blessed to have people like her mom who believed in and invested in her. "People told me I was valuable even when statistically I would've looked like I wasn't," she remembers. "The ultimate value I got is when I gave my life to Christ."
People told me I was valuable even when statistically I would've looked like I wasn't.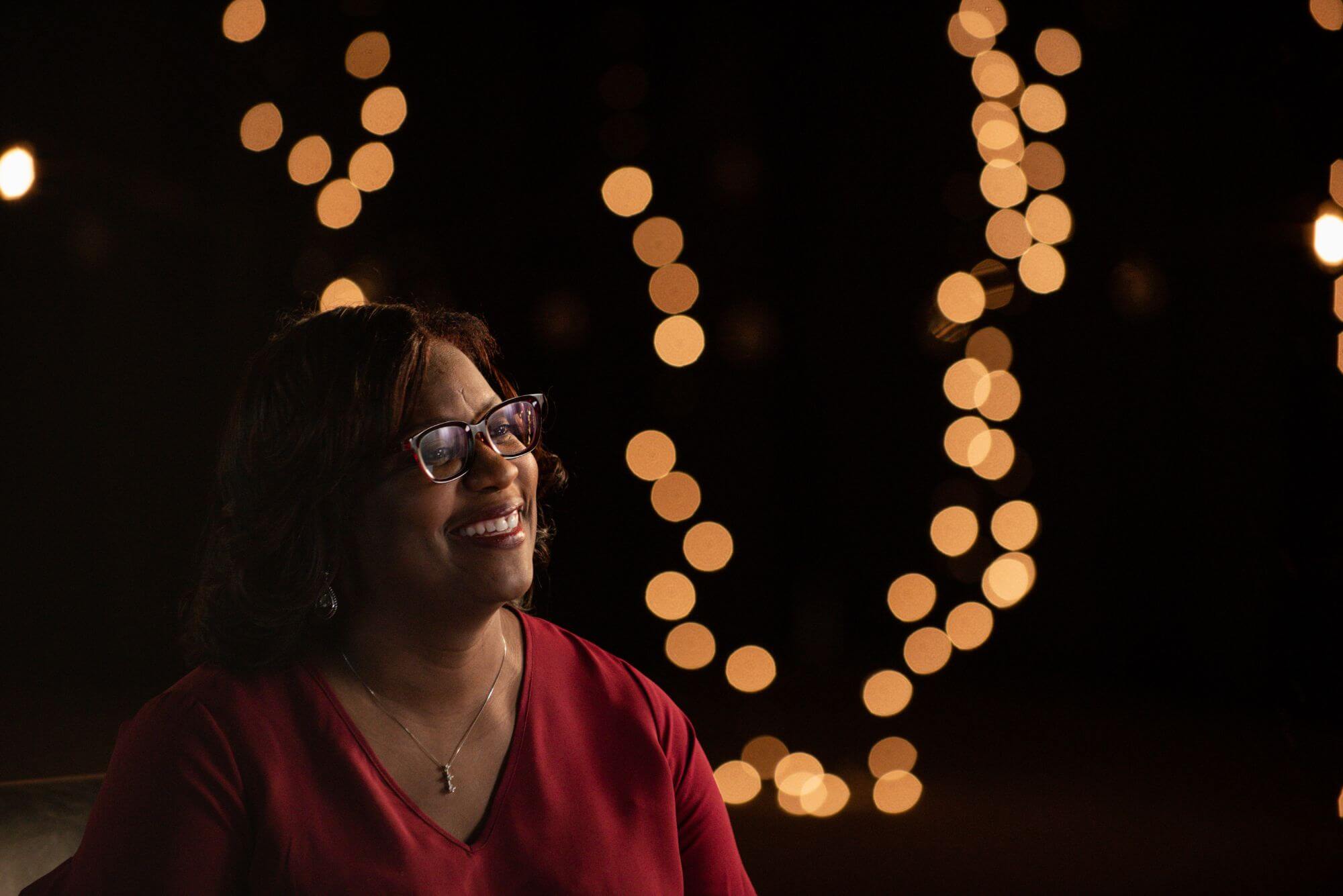 "Part of our mission"
Education opened doors for Shanda, and her faith gave her purpose. "I make it part of my life to tell everyone you're valued," she says. With a heart to support urban youth, Shanda has built a 25-year career in education, most recently earning a Ph.D. in learning sciences.
She and her husband, José Rivera, have three children, one of whom is a kindergarten teacher and another an early childhood educator. As a family, they play games together, laugh a lot, and faithfully attend Soul City Church in Chicago.
During a service in late February, one of their pastors invited the congregation to sponsor a child through World Vision — but there was a twist. Instead of congregants searching photos of children and selecting one to sponsor, the way child sponsorship has been done for decades, people would sign up to be chosen by a child in Mwala, Kenya.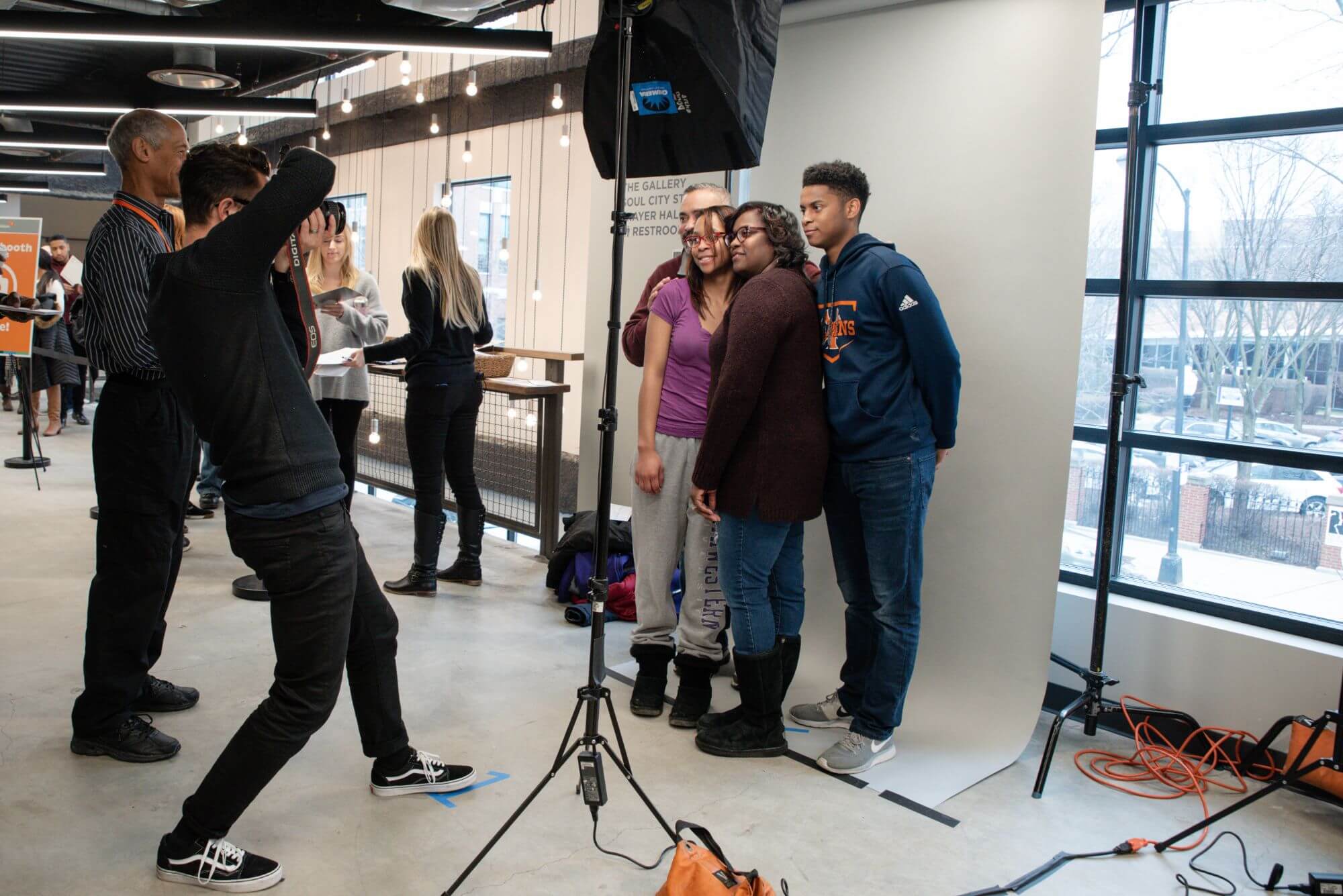 Shanda and her family said yes to sponsoring a child. "We believe it's a part of our mission as believers in Christ," says Shanda about helping others. Their photo was taken, then sent to Mwala, Kenya, along with photos of hundreds of other Soul City congregants, to be displayed at a large community event.
The next week, they would find out which child had chosen them.
Desire to help others
In Mwala, a rural community of 40,000 people two hours east of Nairobi, the freedom to choose is an unfamiliar luxury. Nearly four out of five families are unable to provide well for their children — children like 9-year-old Junior Wambua.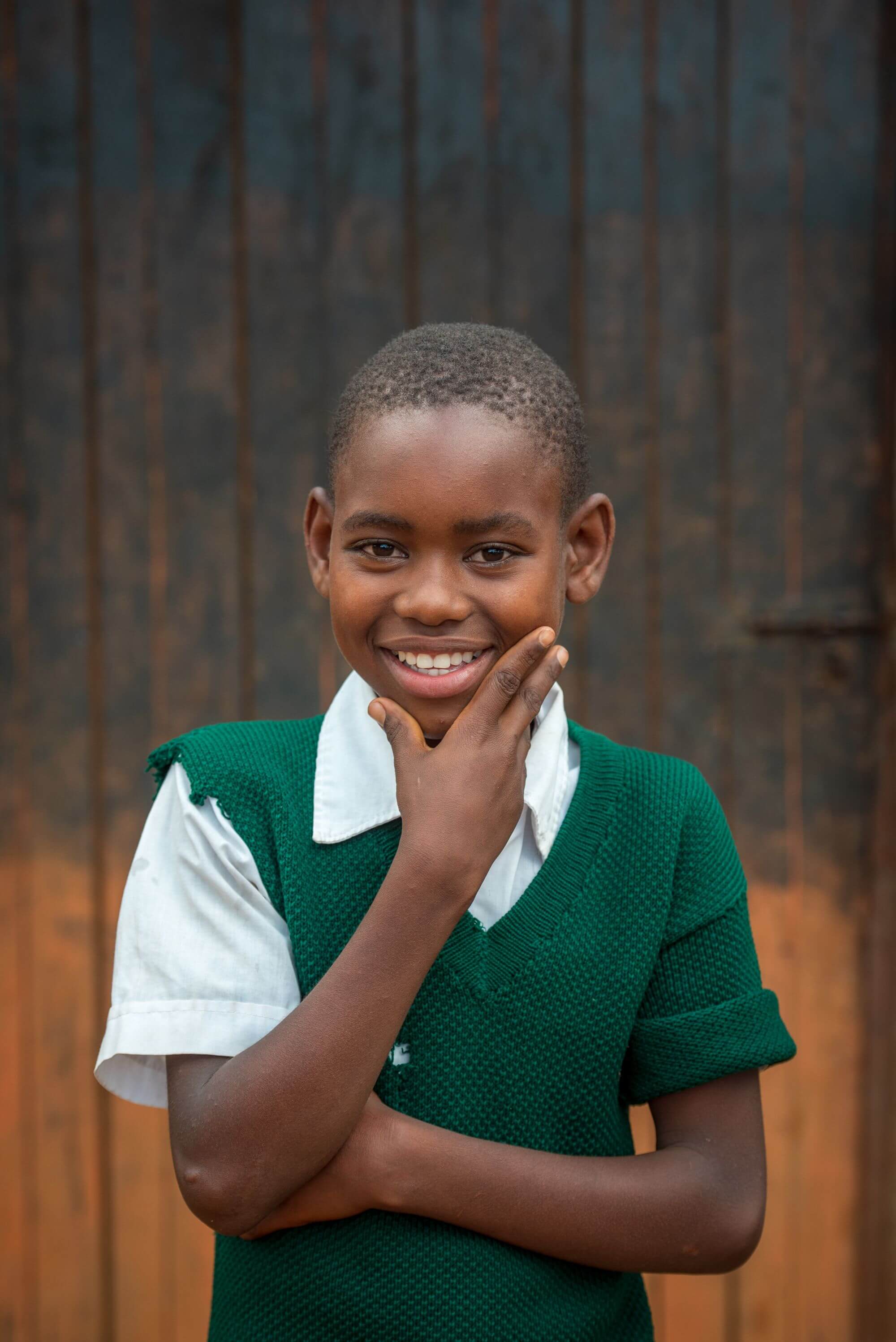 Like Shanda, Junior has experienced a childhood of deep poverty. Since he was 6 months old, he and his three older brothers have lived with their grandmother, Joyce Mwende Kavuu, a widow of seven years. Joyce scrapes together money from odd jobs washing clothes or farming other people's land, but she struggles to pay school fees and buy food. She helps Junior when he gets stuck on a homework problem and is determined to support her grandsons' educations, hoping they'll grow up to get good jobs. Junior works hard at school and especially loves math.
Though he's never been on a plane, Junior wants to become a pilot — but not really because he wants to fly. A pilot from Mwala now lives overseas and returns to help the community, and he's made a big impression on Junior. "When people tell him their problems, he listens to them," Junior says. "I want to help other people just like [he does]."
Joyce encourages Junior to pursue his dreams. "It gives me strength," says Junior of his grandmother's encouragement. "It helps me believe in God. It helps me to think that I can do better."
At the Mwala community event, photos of potential sponsors were displayed for the children to see. One by one, each child took their turn to examine the faces and choose who they wanted. Junior saw Shanda's face and chose her. Knowing he has her support makes him want to give back. "When [people] help me, I feel happy. That makes me want to help others so that they feel happy," he says.
When [people] help me, I feel happy. That makes me want to help others so that they feel happy.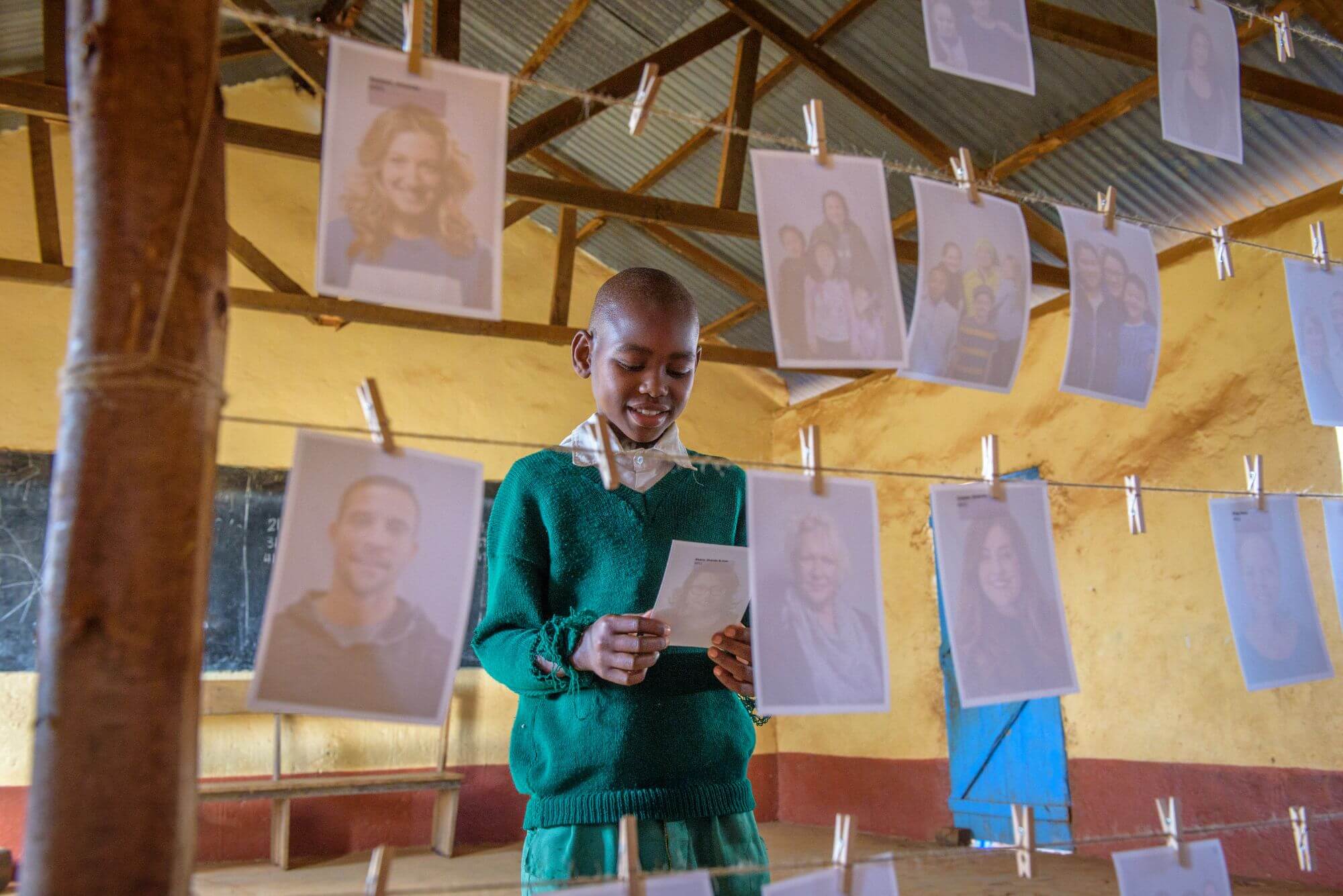 Power to choose her
As Shanda watched a video of Junior choosing her, she couldn't stop smiling at the knowledge that he'd been empowered to make the choice. "This is just amazing," she said.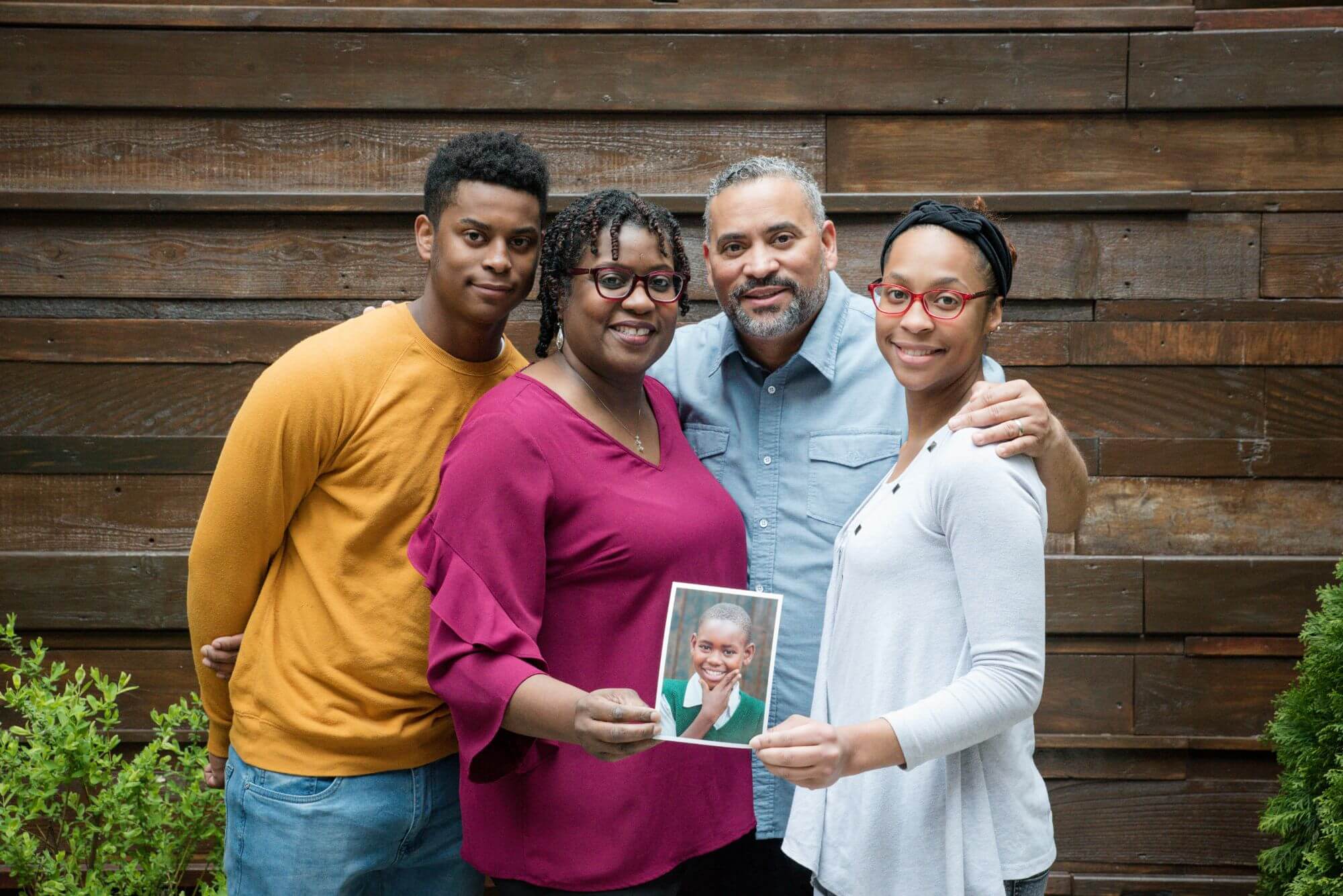 Shanda knows that the best way to help a person living in poverty is not with handouts, or as she explains it, "taking away their power and their agency." The best way is to encourage them to take hold of their own futures — starting with choices like Junior's.
"For him to look and to then say, 'I have choices, I have agency,'… it was just the most amazing thing for me to be on the receiving end of that, to say that he looked, and he looked, and then chose me," she says.
He looked, and he looked, and then chose me.
By Andrea Peer, with reporting by Laura Reinhardt
Poverty steals choices from kids. It's time to give them back.
Empower a child and their community to take hold of their future.
Be Chosen