Coronavirus response: Here at home and around the globe
Responding to the new coronavirus outbreak in over 70 countries with the goal of reaching 72 million people, including 36 million children. Our COVID-19 response is focused on where children are most at risk: areas of conflict, urban slums, and refugee settlements.

people reached through our COVID-19 emergency response
including
children
As of Feb 22, 2021.
How to help others affected by COVID-19
Ways your donation can make an impact:
$75 can provide a Family Emergency Kit for a vulnerable family in the U.S.
$41 can provide health training for a community or faith leader in a developing country.
$26 can provide a two month's supply of antibacterial soap for a family in need.
Through this first truly global response in World Vision's 70-year history, we are leveraging our global reach and relationships like never before — pouring our collective expertise and dedication into protecting the most vulnerable children and communities.
Our unique approach is based on decades of experience responding to previous disease outbreaks, including HIV and AIDS, Cholera, Zika, and Ebola:
Harnessing the power of faith leaders to promote important health and disease-prevention messages.
Empowering community health workers with information for their communities, and equipping them to provide local care.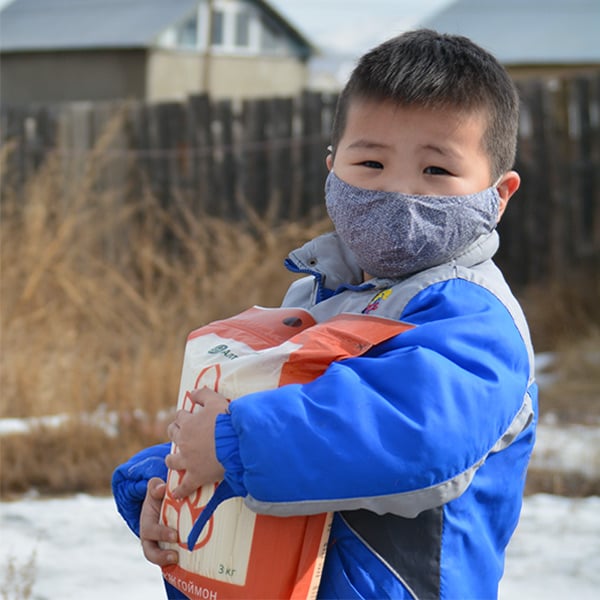 This work, both on a day-to-day basis and especially in emergency situations, is only possible through a network of hidden heroes: committed governments, foundations, companies, and individuals who generously give both time and resources.
COVID-19 Response Partners
































Helping our neighbors get through the COVID-19 crisis
Help provide essentials both in the U.S. and abroad, like face masks and gloves for health workers; antibacterial soap, hand sanitizer, and emergency food for children and families; and health training to keep everyone safe.