Why World Vision is in Indonesia
---
2015 was marked by a new report from UNICEF, showing that child mortality has greatly improved in Indonesia. The improvements were attributed to the work of many development agencies in Indonesia, including World Vision. These agencies have partnered to upgrade health for children by providing immunizations, treating childhood diseases, and encouraging breastfeeding for the first six months. Child protection continued to be a major concern for Indonesia's children. Abuse, bullying, and gender-based violence threatened millions of boys and girls in this island nation. Our work included teaching children, teachers, faith leaders, and parents about children's rights and ensuring that systems were in place to report and stop cases of abuse.
We never give up on people
World Vision child sponsorship looks at all the things that prevent children from surviving and thriving in their community, and then works with that community to bring all the pieces of the puzzle together to build a better life for all children. For sponsors, it's a personal way to show God's love to a child in need in a life-changing way.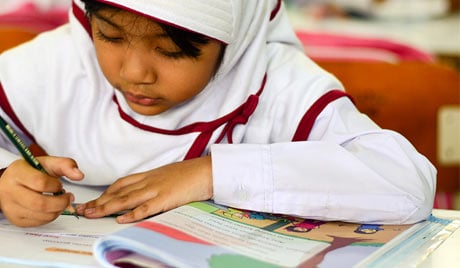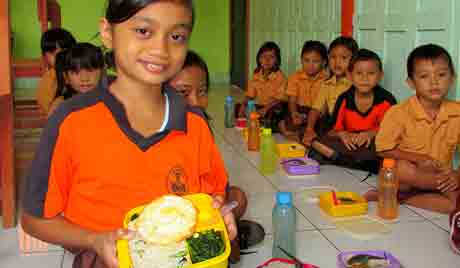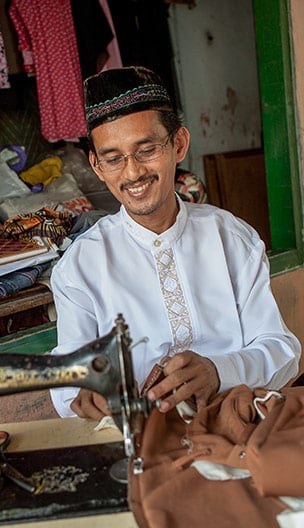 Progress in Indonesia
Thanks to the generous support of donors, we're making great progress toward the well-being of children and their families.
Child Protection and Care
Boys and girls are safe and valued, well cared for by their families, and participating in their communities as agents of transformation.
We provided families with financial management skills so they could start new small businesses and earn income for their children's education and healthcare.
Children were empowered through personal development classes and arts and sports events to gain confidence and speak up about issues that affect them in the community.
We educated community members about child protection issues, including how to prevent child trafficking, recognizing and reporting child abuse, and child rights, in order to ensure that children are protected and participating.
To ensure that families can provide for the needs of their children, we trained adults, youth, and children on the importance of saving money.
Healthy Children and Families
Children and families are well nourished, protected from infection and disease, and have access to essential health services.
We worked to improve childhood nutrition by teaching mothers and health workers about exclusive breastfeeding for the first six months and preparing meals for toddlers using a variety of nutritious foods.
In order to prevent waterborne illnesses, we trained teachers and children on hygiene and sanitation practices, including handwashing with soap.
Education for Better Lives
Children have opportunities to learn and to develop their talents, young people are equipped for the future, and families and communities support children's education.
To ensure children have access to quality education, we equipped teachers with new resources including a child-centered teaching curriculum, locally made literacy materials, and the ability to identify delays in a child's development.
Love of God and Neighbors
Children and families are growing spiritually, local churches are strengthened to demonstrate Christ's love in practical ways, and people are living at peace with their neighbors.
Following Christ's example, we worked alongside children and families to change lives, promote peace and understanding and demonstrate God's unconditional love.
Prayer Requests from Indonesia
World Vision's staff in Indonesia are asking us to join them in prayer for the following:
Children's health in Indonesia, where 150,000 children under 5 years old still die each year.

More business opportunities for families in Indonesia, so they can earn income for children's education and healthcare.
Enjoyed learning about Indonesia?
Now discover another country:

<!-DTM is turned off-->