Why World Vision is in Lesotho
---
Lesotho experienced a severe drought in 2015, attributable to one of the strongest El Nino weather patterns in history. Crops failed for the third time in a row and wells dried up, leaving communities vulnerable to unprotected water sources. An estimated 600,000 people suffered from hunger and the government declared a state of emergency. In addition to the hunger crisis, Lesotho continued to be rated second in the world in HIV and AIDS cases at 23%. The National AIDS commission was revived in 2015 to coordinate all HIV and AIDS prevention and mitigation efforts in Lesotho. World Vision addressed water, hunger, and health issues in Lesotho. New wells were drilled and water committees attended sessions on how to keep wells maintained and repaired. Farmers were trained on new irrigation techniques and greenhouses were constructed, where vegetables can be watered and harvested on a year-round basis.
We never give up on people
World Vision child sponsorship looks at all the things that prevent children from surviving and thriving in their community, and then works with that community to bring all the pieces of the puzzle together to build a better life for all children. For sponsors, it's a personal way to show God's love to a child in need in a life-changing way.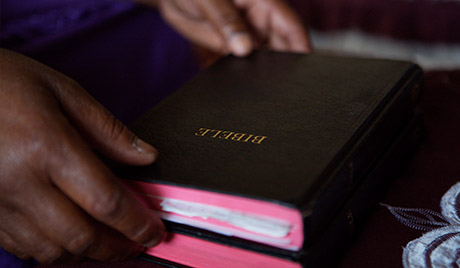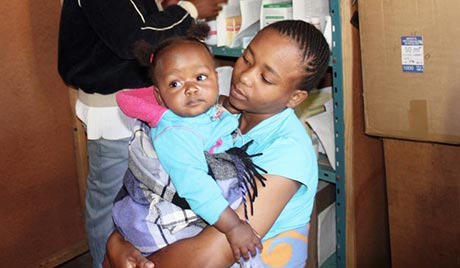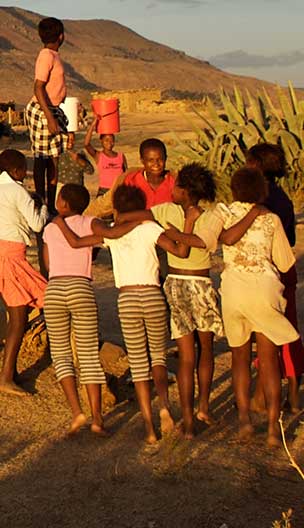 Progress in Lesotho
Thanks to the generous support of donors, we're making great progress toward the well-being of children and their families.
Child Protection and Care
Boys and girls are safe and valued, well cared for by their families, and participating in their communities as agents of transformation.
To improve food security for local families, we established saving groups that supply microloans to help farmers start new income-generating activities. We also provided training on farming practices that help to increase yields.
We provided training in child protection and advocacy for children's committees, community members, parents, and local leaders in order to make the community a safer place for children.
Healthy Children and Families
Children and families are well nourished, protected from infection and disease, and have access to essential health services.
To improve water, sanitation, and hygiene, we partnered with local organizations to drill borehole wells, rehabilitate water systems, distribute water storage tanks, construct latrines, and improve water system management and repair.
We provided trainings for children and families on handwashing, personal hygiene, and waste management to improve community sanitation and lower the risk of waterborne illnesses.
Education for Better Lives
Children have opportunities to learn and to develop their talents, young people are equipped for the future, and families and communities support children's education.
We worked with partners to secure quality education for boys and girls by introducing literacy and preschool programs.
To improve learning environments for children, we helped construct additional classrooms and distributed school desks, uniforms, and reading materials. We also equipped Citizen Voice and Action (CVA) groups to advocate for children's access to basic education. CVA is our program that empowers communities with tools to advocate with governments for better healthcare, education, and child protection.
Love of God and Neighbors
Children and families are growing spiritually, local churches are strengthened to demonstrate Christ's love in practical ways, and people are living at peace with their neighbors.
Through our Channels of Hope program, we worked with faith leaders, village health workers, and Congregational Health Action Teams to provide care for orphans, vulnerable children, and people living with HIV and AIDS and discourage community stigma against these individuals. Channels of Hope is our program that equips faith leaders to inform their congregations on social issues and advocacy.
Prayer Requests from Lesotho
World Vision's staff in Lesotho are asking us to join them in prayer for the following:
Parents to become aware of the importance of education for their children.

Boys and girls who have lost both their parents to HIV and AIDS.
Enjoyed learning about Lesotho?
Now discover another country:

<!-DTM is turned off-->