Why World Vision is in South Africa
---
The worst drought in more than a generation gripped South Africa in 2015 and poor harvests left 29 million people in southern Africa without reliable access to food, according to the United Nations. HIV and AIDS continued to ravage the area, as did high levels of violence against women and children. Both proved daunting tasks for South Africa to solve. World Vision responded to South Africa's drought by working with farmers to increase their food and income sources. For example, we provided chickens to households so they could consume and market the eggs. We addressed the HIV and AIDS health crisis by empowering church leaders through a unique program called Channels of Hope. The program educates church leaders using a curriculum that focuses on preventing the spread of HIV, eliminating mother-to-child transmission, and caring for people living with the illness. We also joined in the nation's commitment to increase child protection by conducting awareness campaigns on child protection laws and policies.
We never give up on people
World Vision child sponsorship looks at all the things that prevent children from surviving and thriving in their community, and then works with that community to bring all the pieces of the puzzle together to build a better life for all children. For sponsors, it's a personal way to show God's love to a child in need in a life-changing way.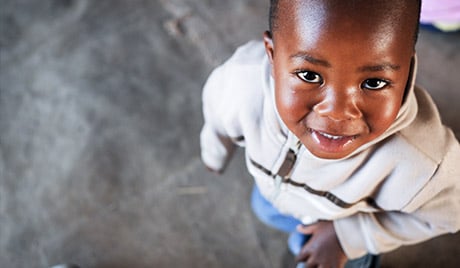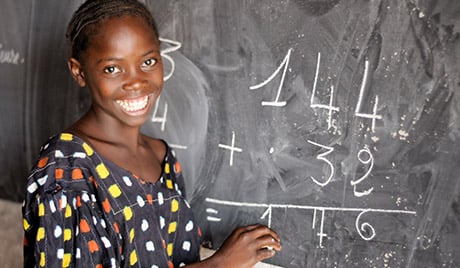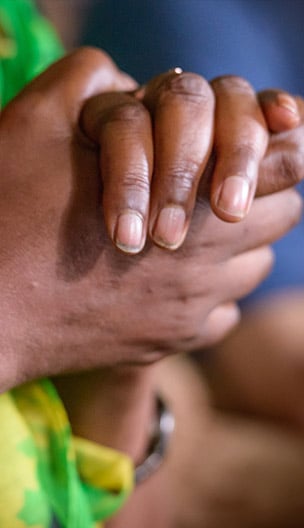 Progress in South Africa
Thanks to the generous support of donors, we're making great progress toward the well-being of children and their families.
Child Protection and Care
Boys and girls are safe and valued, well cared for by their families, and participating in their communities as agents of transformation.
To ensure that families have enough food for their children, we provided households with gardening equipment and water tanks for collecting and storing water to irrigate nutritious fruits and vegetables.
Healthy Children and Families
Children and families are well nourished, protected from infection and disease, and have access to essential health services.
We trained community health workers and caregivers on ways to improve mother and child health, such as preventing mother-to-child transmission of HIV and AIDS and using oral rehydration solution to treat chronic diarrhea in children.
Education for Better Lives
Children have opportunities to learn and to develop their talents, young people are equipped for the future, and families and communities support children's education.
To improve the quality of our preschool programs, we collaborated with our local partners to train teachers on helping kids learn readiness skills for primary school, such as counting, knowing the alphabet, and getting along with others.
We supplied preschools with new books, puzzles, building blocks, and bookshelves so kids would have a quality learning environment. We also provided fire extinguishers for safety in preschool classrooms and added cooking supplies so parents could prepare much-needed school lunches.
High school students attended career planning events that we hosted with local schools and universities to help the students prepare for the future and offer support to their families.
Love of God and Neighbors
Children and families are growing spiritually, local churches are strengthened to demonstrate Christ's love in practical ways, and people are living at peace with their neighbors.
Faith leaders were trained in our Channels of Hope for Child Protection program so they could share messages with their congregations about child protection and gender-based violence. Channels of Hope is our program that empowers faith leaders to educate communities on social issues and advocate for change.
We provided Bible camps, youth conferences, and Sunday schools to provide spiritual nurture and teach kids about the love of God and their neighbors.
Prayer Requests from South Africa
World Vision's staff in South Africa are asking us to join them in prayer for the following:
Children to stay in school and expand their future opportunities.

Pastors to be effective leaders in the quest for child protection.
Enjoyed learning about South Africa?
Now discover another country:

<!-DTM is turned off-->