Why World Vision is in Mali
---
In June 2015, the Malian government and armed groups signed a peace deal aimed at ending years of civil conflict in the northern regions, yet the people of Mali continue to suffer the effects of violence and insecurity. More than 200,000 people have fled their homes. We are continuing to assist those who are displaced within the country, as well as families returning from host communities across the border. Children in crisis-affected communities have limited access to quality education. World Vision is focused on strengthening schools and supporting teachers and others in the formal education system, working hard to ensure that children know how to read and understand what they read. Farming is the main source of income for more than 70 percent of the population, but food security is fragile due to frequent droughts and floods. We are working with communities to improve livelihoods, promote drought-tolerant crops, and help families become more resilient to shocks. Farmers are adopting less-costly farming methods that not only increase crop production, but also restore soil fertility.
We never give up on people
World Vision child sponsorship looks at all the things that prevent children from surviving and thriving in their community, and then works with that community to bring all the pieces of the puzzle together to build a better life for all children. For sponsors, it's a personal way to show God's love to a child in need in a life-changing way.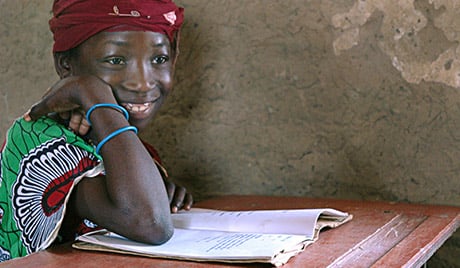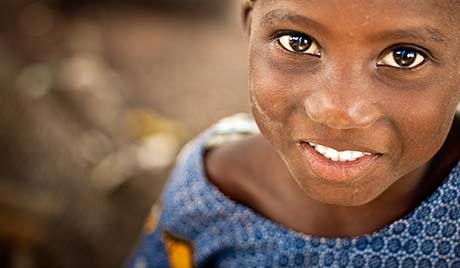 Progress in Mali
Thanks to the generous support of donors, we're making great progress toward the well-being of children and their families.
Child Protection and Care
Boys and girls are safe and valued, well cared for by their families, and participating in their communities as agents of transformation.
To support economic resiliency for local families, we established community savings groups. The savings groups provide a safe and transparent manner in which members can manage their money and better provide for their children.
Farmers and community members were trained on topics such as gardening, high-yield seed varieties, and soil conservation techniques in order to increase food security.
Healthy Children and Families
Children and families are well nourished, protected from infection and disease, and have access to essential health services.
We helped reduce the incidence of mosquito-borne diseases, such as malaria and dengue, by working with community health workers to train families on the importance of children sleeping under insecticide-treated mosquito nets.
We trained students, teachers, and parents on handwashing, sanitation, hygiene, and water treatment in order to decrease the prevalence of waterborne illnesses.
We helped construct borehole wells and provided training sessions for water committees on pump maintenance in order to increase sustainable access to clean water.
Education for Better Lives
Children have opportunities to learn and to develop their talents, young people are equipped for the future, and families and communities support children's education.
To improve the quality of education, we supported the construction of classrooms, offices, and latrines in order to create safe and sanitary spaces where children could learn.
To increase literacy among children, we equipped schools with radio-based literacy programs and trained teachers on how to use this method. In this program, students listen together to radio lessons in reading and writing by specialists whose knowledge supplements their teacher's knowledge.
Love of God and Neighbors
Children and families are growing spiritually, local churches are strengthened to demonstrate Christ's love in practical ways, and people are living at peace with their neighbors.
We worked alongside children and families to change lives, promote peace and understanding, and demonstrate God's unconditional love.
Prayer Requests from Mali
World Vision's staff in Mali are asking us to join them in prayer for the following:
Abundant harvests in community gardens.

Schoolchildren to share lessons they learn at school about the importance of handwashing.
Enjoyed learning about Mali?
Now discover another country:

<!-DTM is turned off-->