Why World Vision is in Mauritania
---
Living in rural Mauritania can be deadly, especially for a pregnant mother or very young child. Many communities don't have health facilities nearby and there aren't enough doctors, nurses, or midwives. When a health worker is desperately needed—such as during a difficult labor or when a newborn has a high fever—there may not be one. For every 1,000 children born, 85 die before their fifth birthday. To help fill the healthcare gap, we are assisting health centers with immunization campaigns and training community health workers. These local life-savers provide essential care and can protect children from many of the major preventable causes of death like diarrhea, pneumonia, and malaria. They equip families with the knowledge and skills to prevent disease, promoting good nutrition, hygiene, and sanitation. We are also helping parents set up savings groups so they can increase their income and set aside money for medical expenses and emergencies.
We never give up on people
With so much happening around the world, it can be hard to decide where your money can have the greatest impact. With your help through the Where Most Needed fund, we can respond quickly to urgent needs of the world's most vulnerable children and families. And, thanks to grant funds and donated products, your monthly gifts multiply 4 times in impact.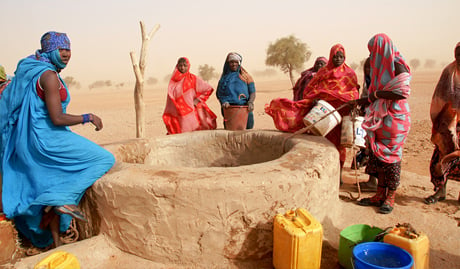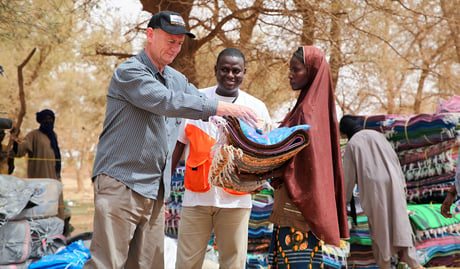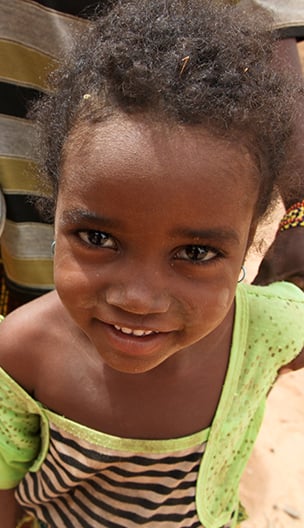 Progress in Mauritania
Thanks to the generous support of donors, we're making great progress toward the well-being of children and their families.
Child Protection and Care
Boys and girls are safe and valued, well cared for by their families, and participating in their communities as agents of transformation.
Savings groups were established to provide loans that help parents meet household expenses, invest in small businesses, or fund community projects.
Healthy Children and Families
Children and families are well nourished, protected from infection and disease, and have access to essential health services.
We worked with community health volunteers and nurses to support nutrition screening for children under age 5 and trained health workers on how to prevent malnutrition. As a result, malnourished children were identified and treated.
We helped health centers conduct immunization campaigns and educate parents to decrease the prevalence of preventable illnesses.
Adults and youth were educated on HIV prevention.
To increase agricultural production, we supplied farming cooperatives with material for fencing and irrigation and trained co-op members in on topics like how to grow vegetables.
Education for Better Lives
Children have opportunities to learn and to develop their talents, young people are equipped for the future, and families and communities support children's education.
To strengthen the quality of education, teachers were trained in early childhood development and teaching methods for young children.
Youth received vocational training in trades such as metalworking and sewing, equipping them with skills to earn a living.
Love of God and Neighbors
Children and families are growing spiritually, local churches are strengthened to demonstrate Christ's love in practical ways, and people are living at peace with their neighbors.
Following Christ's example, we worked alongside children and families to change lives, promote peace and understanding, and demonstrate God's unconditional love.
Prayer Requests from Mauritania
World Vision's staff in Mauritania are asking us to join them in prayer for the following:
An increase in the number of qualified medical personnel.

Abundant harvests so children have the food they need to grow and thrive.
Enjoyed learning about Mauritania?
Now discover another country:

<!-DTM is turned off-->