Why World Vision is in Mauritania
---
Due to COVID-19 restrictions, sponsors may experience delays in communication from their sponsored child. We are actively working to keep you updated as the situation changes.
Mauritania's citizens saw many shifts in 2017: the flag and the currency were altered and the Senate was removed from their government. These changes caused a brief period of unrest among Mauritanians. Our partnerships in the country remain strong, despite the governmental changes. Low rainfall this year left more than a million people without enough food. More than four in 10 children born in Mauritania don't get registered as citizens, holding them back from adequate healthcare and education opportunities. Thanks to your support, we're helping families get access to birth certificates to make sure their kids are well equipped to rise out of poverty. Government partnerships are helping us reduce the mortality rate from malaria by distributing life-saving bed nets. These partners, as well as faith leaders, are also joining with us in our campaign to end childhood marriage. The Ministry of Education is supporting our efforts to strengthen the overall quality of the country's education, especially through the Literacy Boost program. Reducing malnutrition, finding solutions to hunger, and making sure more people have access to clean water are all ways we're working together to improve kids' lives in Mauritania.
We never give up on people
With so much happening around the world, it can be hard to decide where your money can have the greatest impact. With your help through the Where Most Needed fund, we can respond quickly to urgent needs of the world's most vulnerable children and families. And, thanks to grant funds and donated products, your monthly gifts multiply 4 times in impact.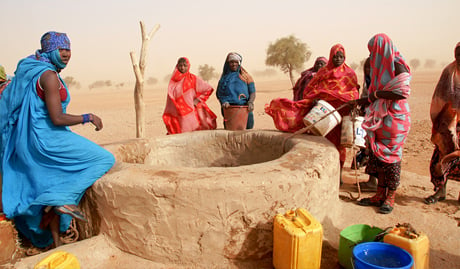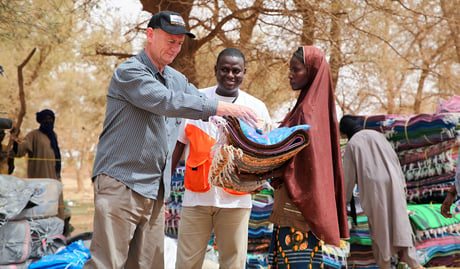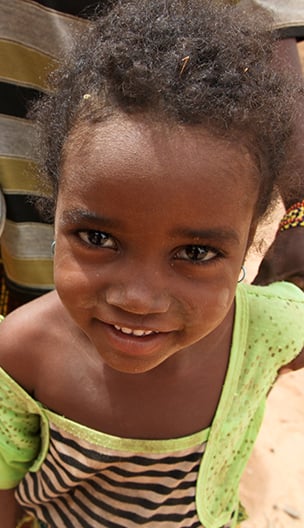 Progress in Mauritania
Thanks to the generous support of donors, we're making great progress toward the well-being of children and their families.
Child Protection and Care
Boys and girls are safe and valued, well cared for by their families, and participating in their communities as agents of transformation.
About 900 children took part in child protection activities where they were empowered with strategies to keep themselves and others safe.
Healthy Children and Families
Children and families are well nourished, protected from infection and disease, and have access to essential health services.
Families were provided with cleaning kits to help protect against COVID-19.
Faith leaders were trained to help their communities stay safe from COVID-19 using resources and educational materials provided by World Vision.
Education for Better Lives
Children have opportunities to learn and to develop their talents, young people are equipped for the future, and families and communities support children's education.
More children are accessing pre-school after World Vision helped community leaders establish more preschools and train more teachers.
70 education officials were trained to establish and maintain literacy groups in their communities so that children have access to tutoring for reading and writing.
Prayer Requests from Mauritania
World Vision's staff in Mauritania are asking us to join them in prayer for the following:
An end to violence against children and early childhood marriage.

Children's reading, writing, math, and everyday life skills to improve so they can live productive lives.
News from Mauritania

Prayers
Pray for West Africa: Pray for political and economic stability, maternal and child health, and sponsored children.
Enjoyed learning about Mauritania?
Now discover another country: