Why World Vision is in Sri Lanka
---
After years of despotic rule, Sri Lanka elected President Maithripala Sirisena in January. The installation of a new government signaled another sign of hope after the end of Sri Lanka's long civil war. Later in 2015, Sri Lanka's new leaders brought a resolution to the United Nations Human Rights Council proposing a war crimes tribunal to try wrongdoers from both sides of their civil war. The UN adopted the resolution. There is much to mend in Sri Lanka, where children are forced into trafficking and child labor and the economy suffers. Education, family unity, and economic development are three solutions to which World Vision has committed itself in Sri Lanka. In partnership with local committees, we taught parents the importance of keeping their children in school. To advocate for strong families, we trained pastors to teach parenting classes. As a result of our efforts to grow the economy, men and women were equipped to start small businesses that supported their children's needs.
We never give up on people
World Vision child sponsorship looks at all the things that prevent children from surviving and thriving in their community, and then works with that community to bring all the pieces of the puzzle together to build a better life for all children. For sponsors, it's a personal way to show God's love to a child in need in a life-changing way.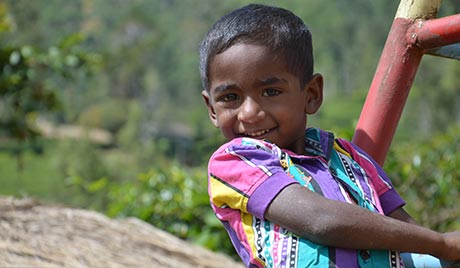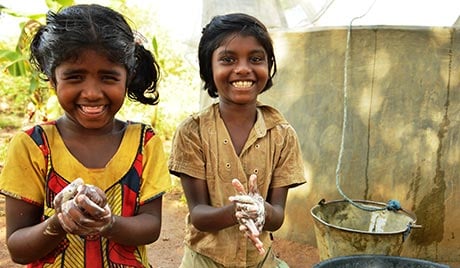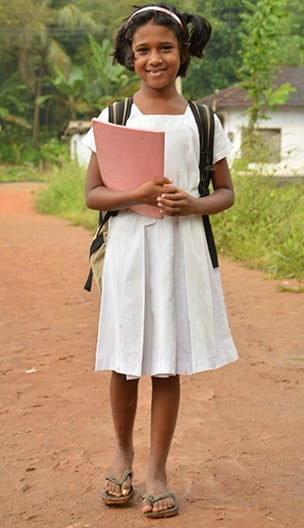 Progress in Sri Lanka
Thanks to the generous support of donors, we're making great progress toward the well-being of children and their families.
Child Protection and Care
Boys and girls are safe and valued, well cared for by their families, and participating in their communities as agents of transformation.
To help parents provide for the nutrition, health, and educational needs of their children, we equipped families to cultivate home gardens and sell their extra produce to earn income for children's healthcare and school fees.
To increase employment options for young people, we worked with local partners to enroll youth in vocational training programs, like tailoring, beauty school, and mechanics. We also organized job fairs and career guidance sessions for high school students to help them plan for the future.
Healthy Children and Families
Children and families are well nourished, protected from infection and disease, and have access to essential health services.
To reduce childhood malnutrition, we empowered parents to monitor their children's growth and use best practices for feeding babies and kids, such as exclusive breastfeeding for the first six months and preparing nutritious meals for toddlers using local ingredients.
To improve water, sanitation, and hygiene, we partnered with community-based organizations to drill new wells and train water committees to repair and manage water sources. We also constructed latrines and trained communities about waste management.
Education for Better Lives
Children have opportunities to learn and to develop their talents, young people are equipped for the future, and families and communities support children's education.
To strengthen preschools, we worked with school development committees to complete school improvement projects and advocate in the community for the importance of early childhood education.
We collaborated with local partners to improve the quality of education for preschoolers by ensuring that teachers earn their certification to teach early childhood education.
Love of God and Neighbors
Children and families are growing spiritually, local churches are strengthened to demonstrate Christ's love in practical ways, and people are living at peace with their neighbors.
Following Christ's example, we worked alongside children and families to change lives, promote peace and understanding, and demonstrate God's unconditional love.
Prayer Requests from Sri Lanka
World Vision's staff in Sri Lanka are asking us to join them in prayer for the following:
Families who lost their homes due to flooding and landslides.

Parents striving to raise their children in environments free of harm.
Enjoyed learning about Sri Lanka?
Now discover another country:

<!-DTM is turned off-->