Why World Vision is in Vietnam
---
In rapidly developing Vietnam, life is better for children than it used to be. The country has made huge strides in reducing extreme poverty, from 50 percent of the population in the 1990s to 3 percent now. Still, many children are malnourished and don't have access to basic healthcare services. Your support is helping parents find better ways to earn a living so they can meet their children's needs. Through our health programs, mothers are learning how to make nutritious meals and children are washing their hands to prevent illness. Boys and girls are learning about their rights, which helps prevent child trafficking. One of the greatest challenges to development in Vietnam is the country's vulnerability to disasters such as floods and typhoons, which can have a devastating impact on children. We are helping communities plan for disasters and launching school-based programs to train teachers in disaster risk reduction. In class, students are taught how to prepare for floods and what to do during emergencies. We are also spearheading efforts to make communities and schools safer for kids.
We never give up on people
World Vision child sponsorship looks at all the things that prevent children from surviving and thriving in their community, and then works with that community to bring all the pieces of the puzzle together to build a better life for all children. For sponsors, it's a personal way to show God's love to a child in need in a life-changing way.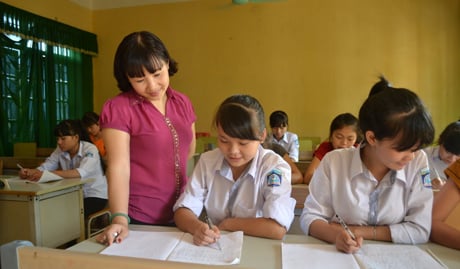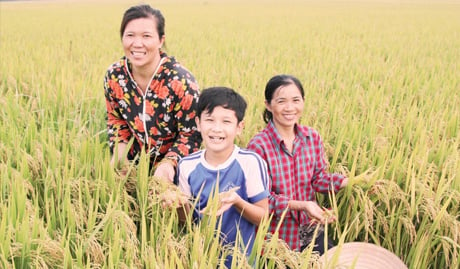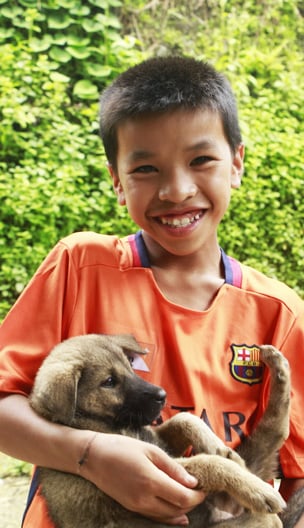 Progress in Vietnam
Thanks to the generous support of donors, we're making great progress toward the well-being of children and their families.
Child Protection and Care
Boys and girls are safe and valued, well cared for by their families, and participating in their communities as agents of transformation.
Through parents' groups, parents learned about child rights, health, and parenting skills; cooking nutritious food for their children; and how to support their children's education by helping them study at home.
We trained parents in various income-generating activities, equipping them to earn a living and provide for their children's health, nutrition, and education needs.
Through advocacy training, we empowered children to make their voices heard on the challenges they face in school. Children advocated to the Department of Education to improve the quality of teaching, organize more extracurricular and outdoor activities, provide life skills and arts education, and prevent bullying and injuries at school.
Education for Better Lives
Children have opportunities to learn and to develop their talents, young people are equipped for the future, and families and communities support children's education.
Teachers were taught how to incorporate art education into their lessons to make lessons more child-friendly and teach children life skills in addition to core academic subjects.
We established and strengthened community libraries to improve children's access to books and boost literacy. Reading clubs were also established to create a culture of reading among children.
Love of God and Neighbors
Children and families are growing spiritually, local churches are strengthened to demonstrate Christ's love in practical ways, and people are living at peace with their neighbors.
Following Christ's example, we worked alongside children and families to change lives, promote peace and understanding, and demonstrate God's unconditional love.
Prayer Requests from Vietnam
World Vision's staff in Vietnam are asking us to join them in prayer for the following:
Ethnic minority children, who have benefitted least from Vietnam's recent economic growth.

Safety and protection for children who live in slum communities.
Enjoyed learning about Vietnam?
Now discover another country:

<!-DTM is turned off-->