Why World Vision is in Ghana
---
Ghana exceeded its 2015 Millennium Development Goal for access to water (76 percent), but approximately 3.5 million Ghanaians still rely on unsafe water sources such as rivers and ponds. Without clean water, children are getting sick. Insufficient water for irrigation also impacts farming and food security; eight of every ten children suffer some form of malnutrition, including stunted growth, anemia, and vitamin deficiency. Bringing clean water to children is one of our top priorities in Ghana, along with improving sanitation and teaching families how to protect children's health. Through our agricultural programs, farmers are learning how to increase production despite difficult growing conditions. Community savings groups are providing farmers and entrepreneurs with much-needed business capital, as well as small, affordable loans that can be used for children's school expenses.
We never give up on people
World Vision child sponsorship looks at all the things that prevent children from surviving and thriving in their community, and then works with that community to bring all the pieces of the puzzle together to build a better life for all children. For sponsors, it's a personal way to show God's love to a child in need in a life-changing way.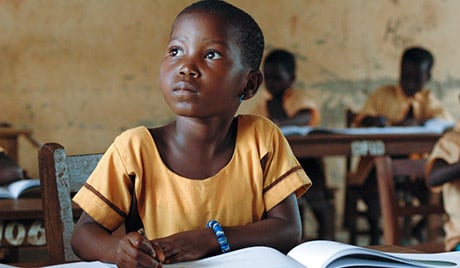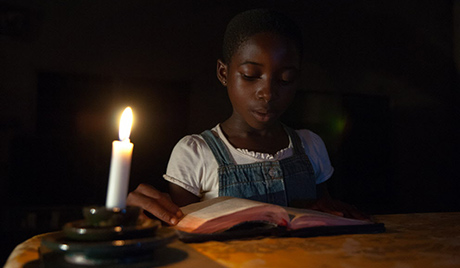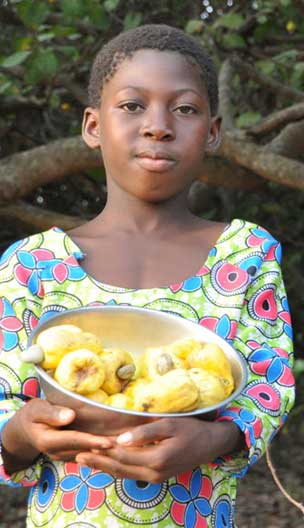 Progress in Ghana
Thanks to the generous support of donors, we're making great progress toward the well-being of children and their families.
Child Protection and Care
Boys and girls are safe and valued, well cared for by their families, and participating in their communities as agents of transformation.
To ensure that children are protected and participating, we conducted child rights training workshops to educate communities on the importance of birth registration, child monitoring, and child abuse reporting.
Children's clubs received training on World Vision's Peace Road curriculum, a program that empowers communities to protect children from abuse and exploitation.
Healthy Children and Families
Children and families are well nourished, protected from infection and disease, and have access to essential health services.
To improve community and household sanitation, we introduced the Community Led Total Sanitation (CLTS) approach. CLTS is used to stop open defecation, increase access to latrines, and teach about waterborne illnesses.
Together with local organizations, we improved access to safe water and sanitation by drilling borehole wells, providing handwashing facilities in schools, and distributing Procter and Gamble water purifiers.
Education for Better Lives
Children have opportunities to learn and to develop their talents, young people are equipped for the future, and families and communities support children's education.
We partnered with local organizations to train teachers on literacy and early childhood teaching strategies. We also helped school management committees implement education improvement plans.
World Vision distributed educational materials written in local languages to reading camps, libraries, and primary schools in order to promote the importance of kids learning in their first language in order to succeed in school.
Love of God and Neighbors
Children and families are growing spiritually, local churches are strengthened to demonstrate Christ's love in practical ways, and people are living at peace with their neighbors.
Our local staff served children and families as a demonstration of God's unconditional love, seeking always to be faithful ambassadors of Jesus, the reason for our hope.
Prayer Requests from Ghana
World Vision's staff in Ghana are asking us to join them in prayer for the following:
Girls to receive equal rights in Ghana.

Ghana's economy to improve with more jobs for all.
Enjoyed learning about Ghana?
Now discover another country:

<!-DTM is turned off-->