Why World Vision is in Nicaragua
---
2015 proved to be a very positive year for child protection in Nicaragua. In addition to passing an anti-trafficking law, the National Assembly approved the Family Code. This new legislation benefits two and a half million Nicaraguan children and youth by prohibiting all forms of physical punishment against them. A few years ago, when World Vision did a survey of how many adults and children would report child abuse, nearly half of the respondents said they would not do so. Because of this, an awareness campaign was initiated for children and youth called "I raise my voice against child abuse." Last year 1,500 people, including children, youth, parents, teachers, and faith leaders, participated in discussion groups about how to report and prevent child abuse. 2015 also proved to be an encouraging year for literacy. The number of children who could read fluently by the end of second grade increased from 35% in 2014 to 49% in 2015. World Vision partnered with the Ministry of Education to initiate a diploma course for 166 preschool and primary teachers about effective strategies to teach children to read and write.
We never give up on people
World Vision child sponsorship looks at all the things that prevent children from surviving and thriving in their community, and then works with that community to bring all the pieces of the puzzle together to build a better life for all children. For sponsors, it's a personal way to show God's love to a child in need in a life-changing way.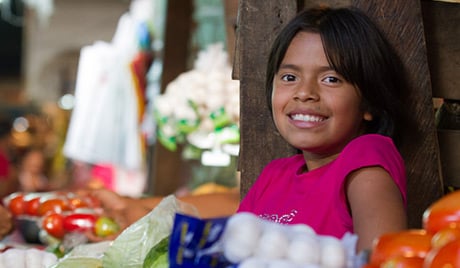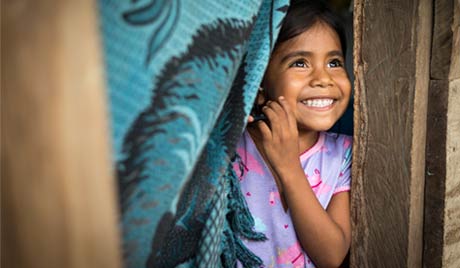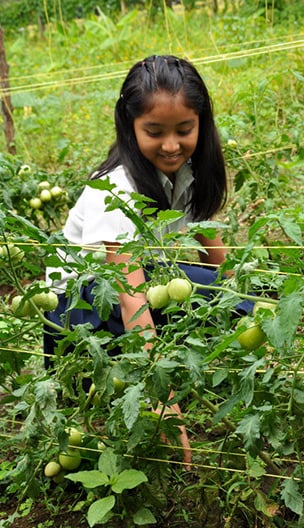 Progress in Nicaragua
Thanks to the generous support of donors, we're making great progress toward the well-being of children and their families.
Child Protection and Care
Boys and girls are safe and valued, well cared for by their families, and participating in their communities as agents of transformation.
To ensure that young people are protected and participating, we formed community networks where youth participate in decision-making and learn about violence prevention. Youth participated in a national campaign called "I use my voice against child abuse."
We worked with communities to strengthen plans to prevent, mitigate, and respond to disasters and emergencies.
Local leaders took part in a series of meetings we hosted that equipped them to raise awareness of child rights and address ways to decrease community violence.
Healthy Children and Families
Children and families are well nourished, protected from infection and disease, and have access to essential health services.
To improve child nutrition, we partnered with the Ministry of Health to train mothers to conduct nutritional recovery programs. Through these programs, malnourished children have been identified and rehabilitated to a healthy weight for their age.
We trained families on health issues such as respiratory infections, diarrheal illness, and healthy hygiene and sanitation practices in order to prevent the spread of disease.
To improve nutrition, we worked with families to start household vegetable gardens and poultry farms. We equipped families with technical training, as well as seeds and laying hens.
We built the capacity of local wheelchair providers to undertake proper fitting and updates for clients to ensure that all people with mobility limitations are able to enjoy full participation in their communities.
Education for Better Lives
Children have opportunities to learn and to develop their talents, young people are equipped for the future, and families and communities support children's education.
We helped prepare youth for the future by providing them with vocational education in baking, carpentry, hair-styling, computer repair, and motorcycle maintenance.
To improve literacy skills, we partnered with teachers and the Ministry of Education to implement reading programs and form reading clubs. Through these efforts students have the opportunity to improve their reading, creative writing, and critical thinking skills.
To strengthen early childhood education, we opened preschools and trained leaders to present education sessions for parents about child development and loving family relationships.
We are improving literacy and attentiveness for 40,000 students by providing meals at school, and by increasing their access to literacy materials and training for teachers.
Love of God and Neighbors
Children and families are growing spiritually, local churches are strengthened to demonstrate Christ's love in practical ways, and people are living at peace with their neighbors.
Relying on God's grace and Spirit, our local staff served children and families as a demonstration of God's unconditional love, seeking always to be faithful ambassadors of Jesus, the reason for our hope.
Prayer Requests from Nicaragua
World Vision's staff in Nicaragua are asking us to join them in prayer for the following:
Peace to prevail in local communities, in spite of the discord that could erupt with upcoming national elections.

Parents who are learning to raise their children with respect and love, breaking the cycle of the often violent upbringing which they experienced.
Enjoyed learning about Nicaragua?
Now discover another country:

<!-DTM is turned off-->