Why World Vision is in Romania
---
A long history of our activism and work for child protection in Romania has steadily altered unjust practices of abuse and neglect. Romania is consistently one of the poorest countries in the EU. Factors like a deep urban-rural divide and high income inequality keep nearly half of the country's children impoverished. This widespread poverty deeply impacts issues like children's health, education, and protection. School dropout rates, infant mortality, and childhood abuse are high among Romanian kids. With your support, communities are creating strong networks by improving education, getting kids to know their rights, and investing in spiritual development—all so kids' lives are full of dignity. Keeping families involved in kids' education has drastically improved school exam and completion rates. Programs—including afterschool activities, tutoring, hygiene access, healthcare training, and basic resource knowledge—give kids hope for a better future. We're training local leaders and youth to spearhead advocacy that's grounded in God's love, with the goal of ending violence against children. Kids who are leading programs to improve safety and education recognize they have better possibilities for their lives than poverty has led them to believe, thanks to the work we're doing together.
We never give up on people
World Vision child sponsorship looks at all the things that prevent children from surviving and thriving in their community, and then works with that community to bring all the pieces of the puzzle together to build a better life for all children. For sponsors, it's a personal way to show God's love to a child in need in a life-changing way.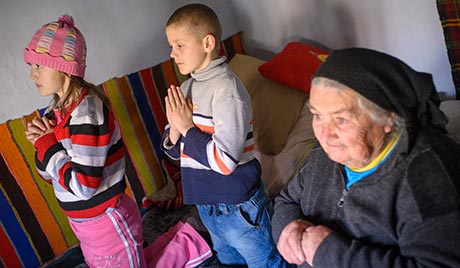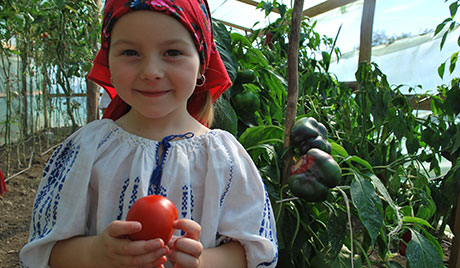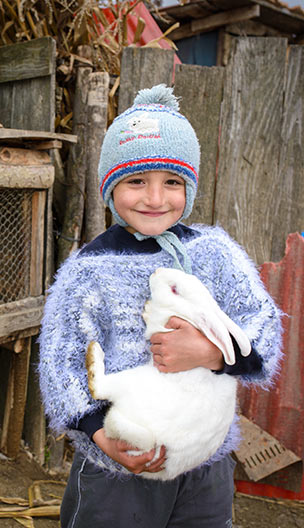 Progress in Romania
Thanks to the generous support of donors, we're making great progress toward the well-being of children and their families.
Child Protection and Care
Boys and girls are safe and valued, well cared for by their families, and participating in their communities as agents of transformation.
More youth know and understand their rights. Campaigns to prevent child abuse equipped children to advocate against violence, abuse, and neglect.
Healthy Children and Families
Children and families are well nourished, protected from infection and disease, and have access to essential health services.
Girls have learned more about their health. Adolescent girls attended health education sessions where they learned about hygiene, reproductive health, and disease prevention.
Emergency health interventions provided improved living conditions and medical care to children.
Education for Better Lives
Children have opportunities to learn and to develop their talents, young people are equipped for the future, and families and communities support children's education.
Children received after-school support to help improve their academic performance and encourage them to stay in school. 
Students are developing core skills for future success after participating in summer schools where they learned vocational, communication, and teamwork skills. 
Prayer Requests from Romania
World Vision's staff in Romania are asking us to join them in prayer for the following:
Wisdom to increase our local sustainability for serving children and communities on the fringes of society who most need hope.

Peace and harmony in our society so we can build enduring change in the lives of children and their families.
News from Romania
Prayers
Pray for marginalized Romanian children and families, for economic and educational opportunities, for spiritual awakening, and for children with disabilities.
Prayers
Pray for Eastern Europe — for mothers and their unborn babies, for neglected and abused children, and for marginalized communities in Eastern Europe.
From the Field

There's more to St. Valentine than Valentine's Day, romance, and love. He's also the patron saint of beekeepers. Find out how bees offer a sweet solution to poverty.

Enjoyed learning about Romania?
Now discover another country:

<!-DTM is turned off-->