Why World Vision is in Chile
---
Though Chile boasts one of the fastest-growing economies in Latin America, an immense income gap between rich and poor means many Chileans are still living in poverty. In the areas where World Vision works, unemployment is high and families are struggling with the effects of violence. Children are especially vulnerable; according to UNICEF, 51 percent of children have suffered physical violence at home and more than 8 percent have been sexually abused. Our work in Chile is focused on protecting children through abuse prevention programs, economic development, and youth advocacy efforts that equip young people to speak up for change in their communities. Beginning with parents and teachers and working up to local authorities and government agencies, we are raising awareness of child rights—especially the right to safety and protection at home and at school.
We never give up on people
With so much happening around the world, it can be hard to decide where your money can have the greatest impact. With your help through the Where Most Needed fund, we can respond quickly to urgent needs of the world's most vulnerable children and families. And, thanks to grant funds and donated products, your monthly gifts multiply 4 times in impact.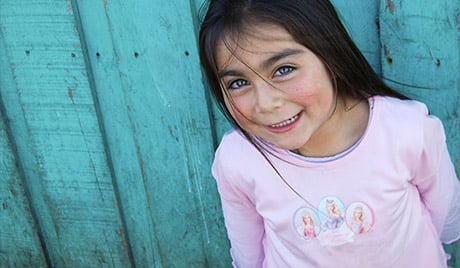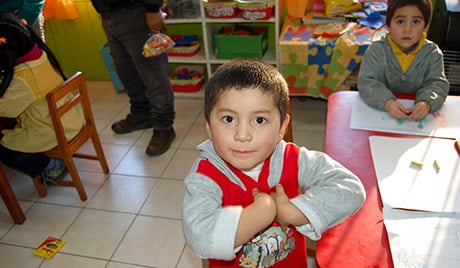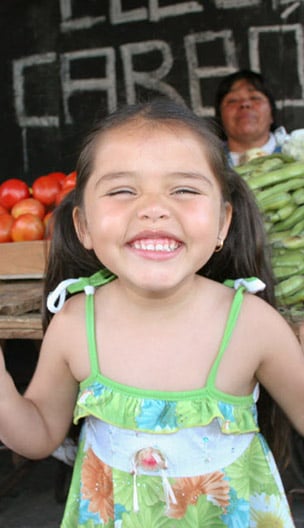 Progress in Chile
Thanks to the generous support of donors, we're making great progress toward the well-being of children and their families.
Child Protection and Care
Boys and girls are safe and valued, well cared for by their families, and participating in their communities as agents of transformation.
Thanks to workshops and fairs we organized with our partners, children and youth have been trained on values, caring practices, child protection, and child rights so they can protect themselves and build positive relationships.
4,066 families and volunteers have been trained on how to build protective environments for children and report cases of abuse. Volunteers pass on their knowledge to others in their communities.
To ensure that children feel protected, we worked with local schools to provide teachers with age-appropriate methods to teach boys and girls about child rights and child protection.
Through child protection networks, we have empowered young leaders with tools to advocate for better education, protection, and healthcare with local governments.
Healthy Children and Families
Children and families are well nourished, protected from infection and disease, and have access to essential health services.
We identified children who were in poor health or had suffered abuse and referred them to healthcare providers and child rights advocates so the children would receive help.
Education for Better Lives
Children have opportunities to learn and to develop their talents, young people are equipped for the future, and families and communities support children's education.
Children have been able to attend leadership schools supported by us in order to learn how to become change agents in their communities, advocate for causes that matter to them, and participate in the decisions that affect them.
Love of God and Neighbors
Children and families are growing spiritually, local churches are strengthened to demonstrate Christ's love in practical ways, and people are living at peace with their neighbors.
Our local staff served children and families as a demonstration of God's unconditional love, seeking always to be faithful ambassadors of Jesus.
Prayer Requests from Chile
World Vision's staff in Chile are asking us to join them in prayer for the following:
Children who are suffering abuse to be identified so they can be referred for care and treatment.

Community child protection volunteers to report cases of abuse and neglect.
Enjoyed learning about Chile?
Now discover another country:

<!-DTM is turned off-->