Global 6k for Water
Every step you take is one they won't have to™.
May 22, 2021
May 22, 2021
The Global 6K for Water is a virtual event! It can be done by anyone, anywhere — alone or in families. When you walk or run 6K from your own home or neighborhood, you'll provide clean water to one person in need.
SIGN UP FOR THE 6K
Hi, we're World Vision.
We're a Christian humanitarian organization helping children, families, and their communities overcome poverty and injustice.
We keep costs down. In 2020, 88% of World Vision's total operating expenses were used for programs that benefit children, families, and communities in need.
We empower communities and guide them to set their own goals — equipping them so that progress is sustained, and continued, long after we've left.
We serve alongside the poor and oppressed as a demonstration of God's unconditional love for all people. World Vision serves every child we can, of any faith or none.
Working in some of the world's toughest places, where others often can't go, we continuously challenge ourselves to do our utmost for those we serve.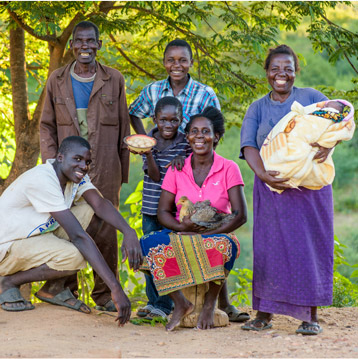 With us
Every 60 seconds, a family gets water, a hungry child is fed, and a family gets the tools to overcome poverty.
News and stories from around the world
Your donations in action. Impact, updates, and current needs.

From the Field
This Easter, World Vision brings you photos of fellow believers around the world celebrating and worshipping our Lord, Jesus Christ.

Prayers
785 million people around the world don't have access to basic drinking water; that's one in 10 people around the world. Join us in prayer for children and families who are thirsty and lack this most basic necessity.

From the Field
Discover life lessons from inspiring women whose faith, resiliency, courage, and wisdom has transformed their own lives, and could transform your own.

From the Field
Due to COVID-19, sanitation is more important than ever and yet, some 60,000 Los Angeles residents lack access to even the most basic sanitation due to homelessness. But a partnership between Adventist Health, Kohler, and World Vision is changing that.