Why World Vision is in Albania
---
Record rainfall in February 2015 caused major flooding in southern Albania, damaging homes, infrastructure, and farmland. We responded with food, water, and blankets for families, as well as animal feed to keep valuable livestock alive. Albania is one of the poorest countries in Europe. Many people don't have access to basic social services and the country lacks a fully functional system to prevent, protect, and rehabilitate children from abuse and discrimination. Children face injustice at home and in their communities—more than 75 percent experience violent discipline and more than 35,000 are involved in child labor. We are working to amplify children's voices and to improve their lives through our child protection and youth leadership programs. To help keep children safe at home, we are informing children of their rights and educating parents about alternative methods of discipline, while addressing economic issues that are at the root of many social problems in Albania.
We never give up on people
World Vision child sponsorship looks at all the things that prevent children from surviving and thriving in their community, and then works with that community to bring all the pieces of the puzzle together to build a better life for all children. For sponsors, it's a personal way to show God's love to a child in need in a life-changing way.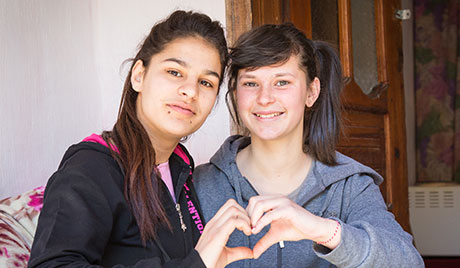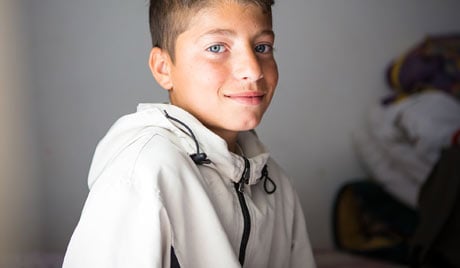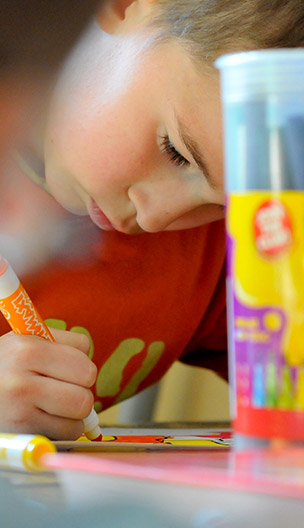 Progress in Albania
Thanks to the generous support of donors, we're making great progress toward the well-being of children and their families.
Child Protection and Care
Boys and girls are safe and valued, well cared for by their families, and participating in their communities as agents of transformation.
We established child rights clubs and empowered youth to become strong leaders within their communities by using World Vision's IMPACT curriculum. The IMPACT program teaches youth about topics such as active citizenship, community service, identity, and anti-discrimination.
To increase children's knowledge of their rights, we trained children and youth on topics such as conflict management, advocacy, anti-trafficking, and safe internet usage. Participants also learned about the child protection system in Albania and how to report cases of abuse.
Healthy Children and Families
Children and families are well nourished, protected from infection and disease, and have access to essential health services.
To improve children's dental health, we partnered with the public health department to provide oral exams and teach kids about proper teeth brushing. Children with dental problems were referred to dentists for further care.
Mothers and children attended our sessions on healthy nutrition, child development, personal hygiene, and sanitation so they could improve their own health and the health of the community.
Education for Better Lives
Children have opportunities to learn and to develop their talents, young people are equipped for the future, and families and communities support children's education.
To establish more safe spaces in the community for children, we designated local schools as community centers and helped them improve their infrastructure, roofs, sewage systems, and playgrounds.
After we brought together teachers from different schools to demonstrate their best practices for educating children with disabilities, they shared the idea of creating Individual Education Plans that are geared to meeting students' specific needs.
Student government representatives received trainings on topics such as networking, public speaking, and budgeting in order to develop their leadership skills.
Love of God and Neighbors
Children and families are growing spiritually, local churches are strengthened to demonstrate Christ's love in practical ways, and people are living at peace with their neighbors.
To reduce harmful practices against children, we worked through parents groups and partner churches to present the Celebrating Families program. Celebrating Families is a curriculum that teaches parents about communication, positive discipline, and children's rights, and equips parents to create safe, nurturing family environments.
Prayer Requests from Albania
World Vision's staff in Albania are asking us to join them in prayer for the following:
Children and youth to be trained on conflict management, advocacy, and violence prevention.

Youth forming networks that engage in community improvement projects.
Enjoyed learning about Albania?
Now discover another country:

<!-DTM is turned off-->