Children in El Salvador march with messages of mosquito awareness to prevent the spread of the Zika virus. (©2016 Katia Dalila Maldonado/World Vision)
Zika, a tropical mosquito-borne virus, has been shown to cause microcephaly and other serious birth defects, as well as debilitating Guillain-Barré syndrome. Governments, aid organizations, health workers, and families throughout the Americas have been trying to contain the outbreak since sudden, rapid spread began in Brazil in 2015.
What is the Zika virus?
The Zika virus is transmitted by the Aedes Aegypti mosquito — a different type than transmits malaria — as well as sexually and in from mother to child during birth. Symptoms include mild fever, skin rash, joint pain, and conjunctivitis (red eyes). However, only 20 percent of people who contract the virus experience any symptoms, and those who do rarely need to be hospitalized.
Forty-seven countries and territories in the Americas have reported cases of the Zika virus, and nearly 4,000 people in the U.S. have been diagnosed with Zika. About 100 of those cases were contracted in the country, all in a small area of Florida.
Though vaccine trials are underway, it will be several years before a tested vaccine will be widely available, according to the World Health Organization.
What is Zika's greatest threat?
The greatest concern with Zika is its link to microcephaly and Guillain-Barré. The former is a congenital condition causing unusual smallness of the head and incomplete brain development in newborns that leads to a lifetime of developmental delays. The latter is a rare neurological disorder that can lead to paralysis.
In 2014, Brazil had less than 150 cases of microcephaly. Since October 2015, more than 2,000 cases have been confirmed. Officials in 19 Zika-affected countries report cases of Guillain-Barré potentially associated with Zika.
"This is a very serious crisis since it has a direct impact on the lives of children and their well-being," says Stefan Pleisnitzer, regional leader for World Vision in Latin America.
The virus first was identified in Uganda in 1947 in monkeys. WHO's current estimate for Zika infections in Latin America and the Caribbean is 3 to 4 million cases by the end of 2016.
How do you get Zika?
People contract the virus when an infected mosquito bites them — this same type of mosquito can carry dengue and yellow fever. While bed nets have proven to protect people against mosquitoes that carry malaria, they are less effective in preventing Zika because the Aedes Aegypti mosquito bites during the day.
The best way to not get Zika is to protect yourself against mosquito bites by covering your skin with clothing or mosquito repellent during the daytime. Eliminating spots around the house where water can puddle also helps, as small stagnant puddles are perfect breeding grounds for these mosquitoes.
Where is it hitting hardest?
In Brazil, the most affected country, the Ministry of Health estimates that 1 million people have already been infected with Zika. There have also been more than 2,000 confirmed cases of Zika-related microcephaly in Brazil.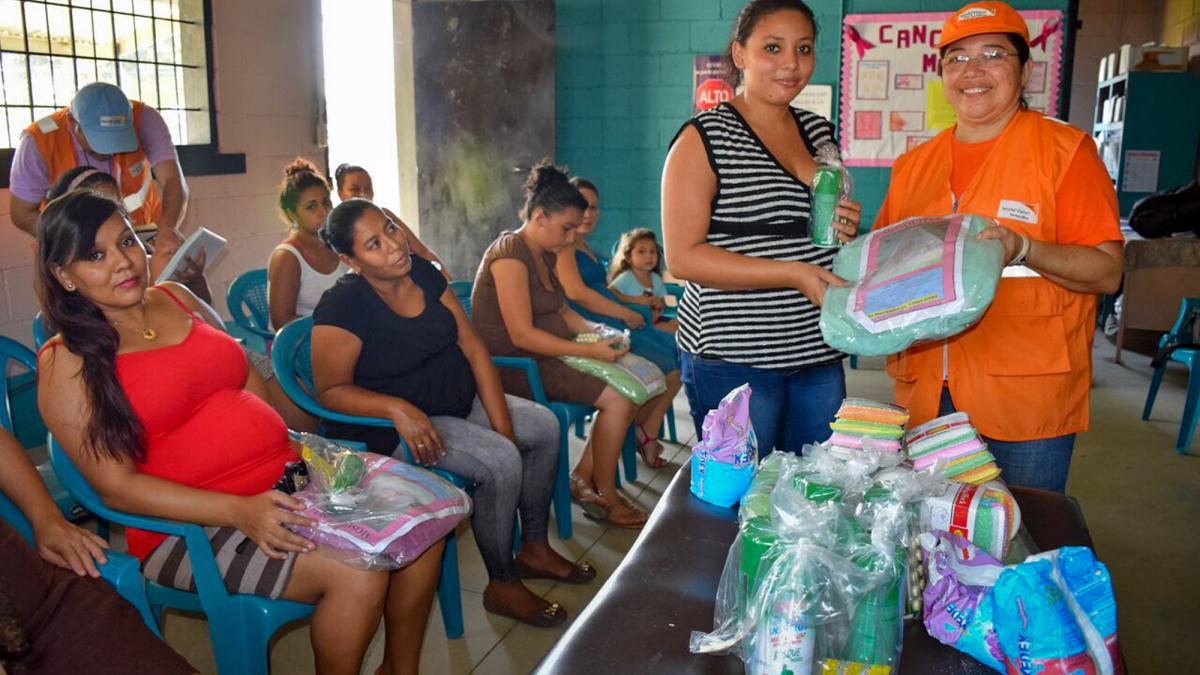 How is World Vision responding?
World Vision's staff in Brazil, Guatemala, Honduras, and El Salvador have provided direct assistance to more than 400,000 people at risk of contracting Zika. They have also conducted awareness and prevention programs that included nearly 3 million more. Here are some examples of how we're responding:
Providing mosquito nets and bug repellents
Educating community leaders and families with disease-prevention messages
Providing health services for pregnant women and people suspected of contracting Zika virus
Closely coordinating with each country's respective ministry of health and with the international community to help where most needed
As our experts respond to the Zika outbreak, they are able to draw on successes and lessons learned from the fight against Ebola in West Africa over the past two years. That response proved how critical it is to work with respected local leaders, including those of churches, to get out accurate prevention messages and to dispel any misinformation, rumors, or scaremongering, which can harm efforts to tackle the disease's spread.
How can you help?
There are two crucial ways that you can join our efforts to combat the Zika virus outbreak right now. Please pray for the mothers and babies vulnerable to infection. Make a donation today to help families and communities avoid contracting the Zika virus through environmental control of mosquitoes, access to bed nets and repellents, and health services to pregnant women.